Intel 32nm Sandy Bridge chips tipped for Q4 2010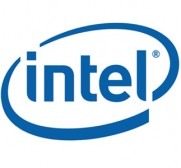 Intel are tipped to have scheduled their shift to 32nm "Sandy Bridge" chip architecture by Q4 2010, according to the latest loose-talk at PC manufacturers.  The technology will replace Nehalem and Westmere, the latter expected to shift to 32nm processes in Q4 this year.  Westmere will add six-core processors to the company's line, and go on sale alongside 45nm quad-core Nehalem chips.
Meanwhile Intel's desktop chip Clarkdale and notebook chip Arrandale are on track for a launch in Q1 2010, and will be followed by six-core Gulftown CPUs in Q2 2010.  Unsurprisingly, Intel themselves declined to comment on the speculation.