Intel 10th gen "Ice Lake" start with 11 processors for laptops, 2-in-1s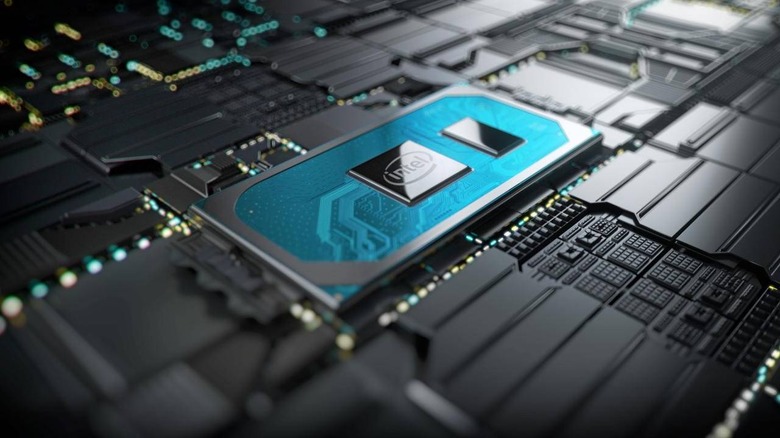 Intel has definitely seen better days. While it is arguably still the king of x86/x64 CPUs, it is losing ground in other markets and segments. It has yielded the mobile market to the ARM architecture and has recently sold off its modem business to Apple. While that may be seen as a sign of weakness, it could also free Intel to do what it does best. The true test of that will be the launch of its "Ice Lake" tenth generation processors which will power mobile computers later this year.
As far as the long-overdue Intel 10nm chips are concerned, these Ice Lake CPUs are not exactly the first. They are, however, the first such to be made available to the masses considering last year's Cannon Lake processors were in limited supply. Ice Lake, however, boasts of a few "firsts" in Intel's book.
They are the first to use Intel's new Sunny Cove CPU architecture. It is also the first to include Intel's Deep Learning Boost, earmarking the chip for use in AI applications. It is also the first generation to have built-in support for the new Wi-Fi 6 spec and support up to four Thunderbolt 3 ports.
Despite that natural performance upgrades the new generation brings, it seems that Intel is focusing first not on the desktop PC market but on thin laptops and tablets. The first batch of 11 Ice Lake processors is designed to deliver those improvements on laptops with the U-Series chips and in 2-in-1 computers with the Y-Series processors. The chips range of TDPs include 9W, 15W, and 28W but the 15W processors can be pushed to 25W at the cost of shorter battery life and more heat.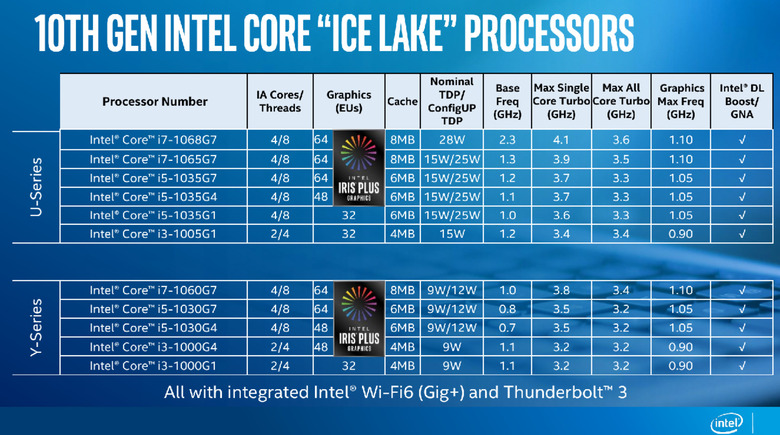 With the 10th gen Intel Core processors, the company is once again changing its processor number naming structure. It will be dropping the Y and U suffixes and will use the numbers 0, 5, an 8 to denote those old series markers. It will also be affixing "G" indicators to tell at a glance what graphics technology the chip has. Intel expects the first 35 laptops using the new processors to launch close to the holiday season.