InstruMMents Creates A Better Tape Measure With 01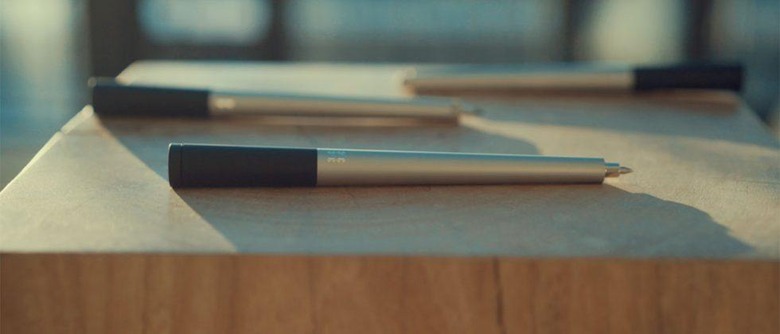 If you have ever had the need to measure something, you had to resort to using a tape measure or ruler. Those are the same tools that people have been using to take measurements since 1860 when the tape measure was first invented. A company called InstruMMents, founded by the folks who created the Misfit Shine, have unveiled a new dimensioning device that can replace that old tape measure with something more modern and easy to use and the product is called the 01.
The 01 is contained within a pen, pencil, or stylus and connects wirelessly to a smartphone app where the dimensions of whatever you are measuring are displayed. 01 uses a multi-sensor system and the user needs only one hand to make things work. It can be used for anything that a normal tape measure would be used for including construction projects, sewing, or anything else.
The makers claim that it is the only device in the world that can easily be used to measure 3D surfaces and it can capture linear or contoured lengths. The battery inside is good for up to six months of use. Features include the ability to convert measurements on the fly between metric and imperial. 01 is able to dimension drawings or maps in any scale. It can capture width, height, and depth automatically.
01 also has a Blink interval that allows you to set up grids, hang things equally apart, and gauge rough dimensions without your phone. The 01 device is available to order now directly via the maker's website at the source below, via indiegogo, and will be in select retail locations on December 1. Buyers can personalize 01 with a signature and the first 20,000 orders come with a Saffiano sleeve for storage. 01 sells for $149 and ink, lead, and battery refills will be sold via the website.
SOURCE: InstruMMents