Instant Vortex Plus multi-function air fryer joins Instant Pot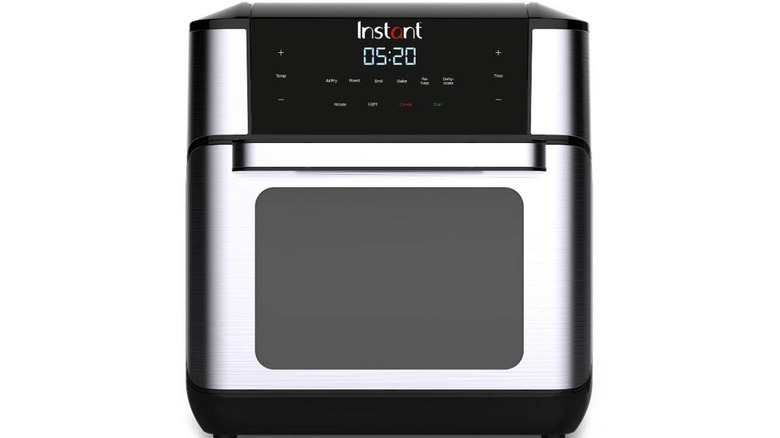 Instant Brands, the company behind the wildly popular Instant Pot pressure cooker, has introduced a new product called the Instant Vortex Plus. Unlike the Instant Pot, which essentially functions as a pressure cooker and slow cooker, Instant Vortex Plus is an air fryer that comes with a rotisserie mode, as well as other common, useful functions.
Instant Pot is popular largely due to its multiple functions; it's more than just a pressure cooker, also doubling as a slow cooker with other functions, including the ability to cook soup at a higher temperature than slow cooking, but without the need for pressure cooking. The same multi-purpose functionality comes with the Instant Vortex Plus, as well.
Instant Vortex Plus is an air fryer that, first and foremost, offers consumers a way to 'fry' food without using loads of oil. The appliance also doubles as a way to cook rotisserie meats and dehydrate foods, however, plus there are modes for roasting, broiling, and baking.
The rotation function (for rotisserie) supports up to 4 pounds of chicken, there's a fan for circulating heat throughout the oven, and the heating element is located at the top of the cooking chamber. The appliance has an overall 10-quart capacity which Instant Brands says can accommodate two cooking trays simultaneously.
As with the Instant Pot, the multi-function ability is ideal for individuals who live in apartments or other cramped spaces. Whereas that appliance eliminates the need to have separate slow cooker and pressure cooker appliances, Instant Vortex Plus combines a multi-function oven with an air fryer and a dehydrator, saving counter space.
The convenience comes with a somewhat high price tag, however, at $119 USD from Walmart. That's a premium over many other air fryers, but not terribly expensive in light of the different cooking modes.