The Instant Pot Black Friday Deal Is Back [Update: Price Drop #2!]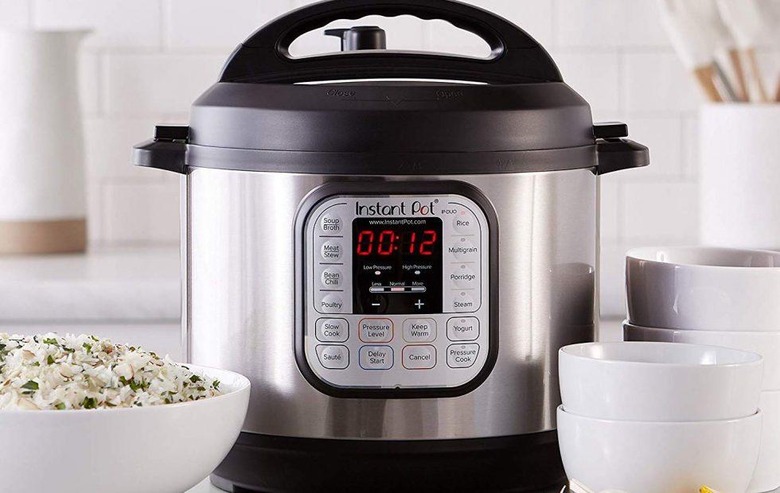 We may receive a commission on purchases made from links.
The Thanksgiving 2018 menu may be settled, but the post-turkey-day feasting could probably do with an Instant Pot in the kitchen. The perennial favorite electric pressure cooker is in for another Black Friday deal, and you don't even have to wait until the end of the week for it.
If you've somehow managed to escape the electric pressure cooker hype, here's what you need to know. Forget traumatic memories of huge, ominously hissing pots on the stove-top. These days, the temperature, pressure, and cook-time are all controlled automatically, making things both easier and safer.
What stays the same is the core appeal of a pressure cooker: food cooks much faster. In the case of this Instant Pot DUO60 six quart model, that means things like vegetables and soups in under ten minutes, a whole pork shoulder in a little more than an hour, or ribs in less than 25 minutes. There are also modes for steaming, making rice, and slow cooking.
Usually, the DUO60 6qt is $99.95. This Instant Pot Black Friday 2018 deal, however, brings it down to $69.99, a saving of 30-percent. It actually makes the six quart model cheaper than the Instant Pot half its size.
Update: This deal just got even better. Now, the DUO60 6qt is priced at $59.49.
Update 2: The deal gets better still. Now you can get the Instant Pot DUO80 8 quart model for $69.99, down 50-percent from its usual price.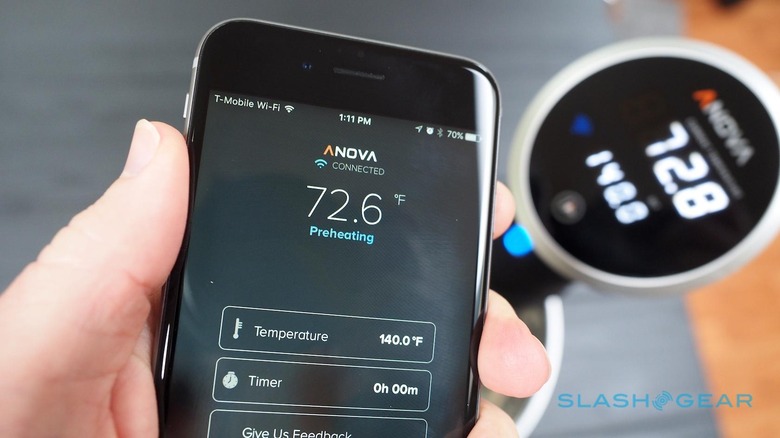 If you're already on the electric pressure cooking train, meanwhile, there's another kitchen gadget worth considering. Anova Culinary's Sous Vide Precision Cooker is now $99, better than half-price.
Notably, while we've seen regular price cuts on the Bluetooth-only Anova sous vide machine, this is the WiFi and Bluetooth model. That allows you to link the cooker to your home WiFi network and monitor it while you're out of the house. The Anova app has recipes and timing guidance, too, if you're not familiar with sous vide.
It's worth learning, too. Sous vide involves vacuum-sealing food in bags and then cooking it at a very precisely-held temperature in a water bath. Although it started out as a darling of the restaurant world, since it makes inadvertently overcooking meat and vegetables much harder, it found favor in the home with the arrival of more affordable hardware.
Back when we reviewed the Anova Sous Vide Precision Cooker we praised its ease of use and how straightforward it is to cook things like steak and fish. At half price the barrier to entry is even less significant. As always with Amazon's promotions, it's unclear how long these deals will last.
SlashGear uses affiliate links, and sometimes if you buy something we'll make a commission on the sale