Instagram's New Direct App Splits Off Private Messaging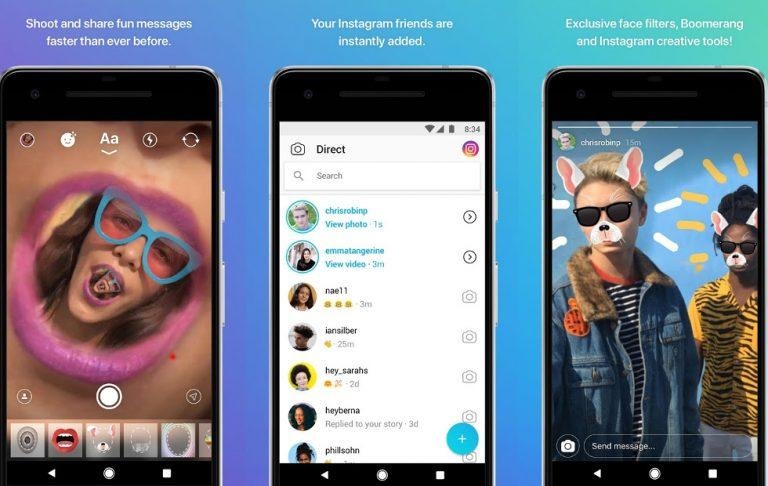 Facebook's war against Snapchat continues and this time it is using Instagram as its proxy. The popular social photo sharing platform has just rolled out a limited test of its new Direct private messaging app that removes the same functionality from the main Instagram app. But in addition to exhibit similar behavior to Snapchat, this split could bring back painful memories of Facebook's controversial extraction of Messenger into its own standalone experience.
To be fair, reception might be different this time around, especially since it won't be much of a shock. Unlike in Facebook, private messaging in Instagram was almost more like an afterthought and was hastily slapped on. It has, however, become so widely used that it made more sense to Instagram to develop it on its own apart from the main app.
At the moment, there isn't much to differentiate Direct from how messaging works on Instagram and, perhaps not by coincidence, how Snapchat works. Launching the app takes you immediately to the camera screen, though you don't have to take a photo to use it. You can simply swipe to the right to get to your inbox. The app does have some filters that are, ironically, not available on the main Instagram app.
Of course, the problem with having a dedicated and separately developed messaging app is the jumping between apps. Installing Direct will remove the messaging functionality from the main Instagram app. Considering how many private conversations have sprung up from Instagram photos and stories, having to jump back and forth between Instagram and Direct might be a bit disconcerting. That said, Facebook did make part of the switching a bit seamless later on, so it's likely Instagram would find ways to do that as well.
Direct by Instagram is currently only available in select countries, namely Chile, Israel, Italy, Portugal, Turkey, and Uruguay. Instagram seems to be still playing this by the ear, as it has not revealed any solid timeline for expanding that coverage any time soon.
VIA: The Verge