Instagram update with Face Filters, Rewind Video, New Hashtag [APK Download]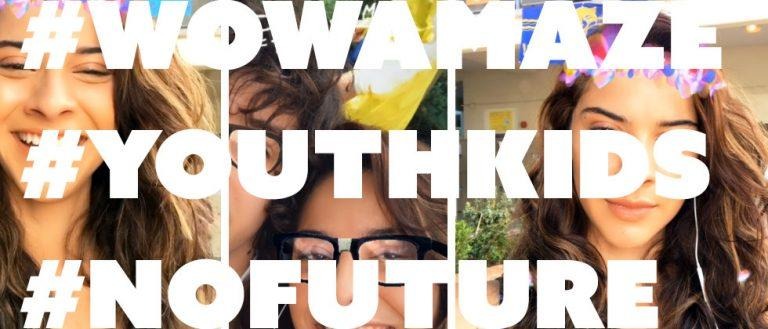 This morning the folks at Instagram updated their app for multiple platforms with a bunch of new features. This update's most significant feature addition is Face Filters – making Instagram, again, more like Snapchat. Again – and more significant in form than ever before, right up close and personal with our faces. Also there's a new way to put a hashtag in a piece of media – so there'll be more hashtags to connect to other hashtags.
Face Filters add pieces of graphics to the video or photo the user is capturing. That means rabbit ears and tiaras and glasses and all sorts of weird stuff. This new set of filters works in Instagram Stories as well as photos and videos of all sorts – Boomerang, too.
This update also delivers "Rewind" to capture videos that are only shown in reverse. Add that to Hands-Free and Boomerang and you've got more opportunities to capture video that you'll regret later than ever before! This update also adds a new "Hashtag Sticker" that can be added to a story.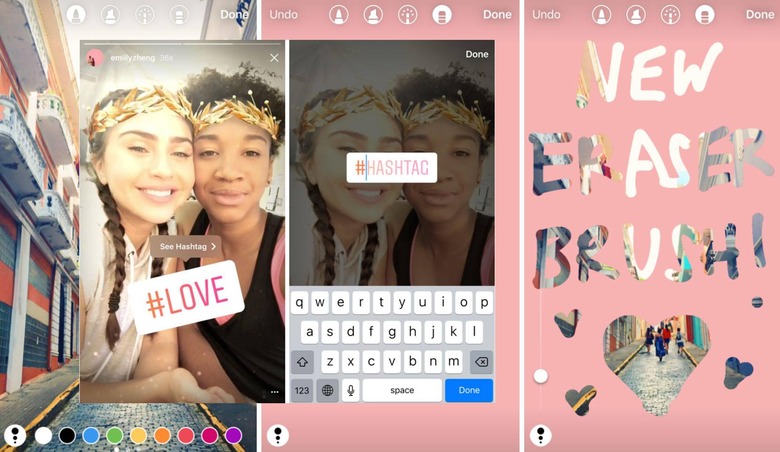 Instagram also adds a new Eraser Brush to drawing tools. Users can blop a bunch of paint on an image and erase some letters. Or they can erase watermarks from photos if they wish – so fun! Of course they shouldn't, but they very well might!
See the Vimeo-hosted Instagram video below to see what this app update is all about. Don't forget to spot the thinker filter – or the crown, why not? This update isn't only about Face Filters – but it might as well be.
To get the update for Android, head to APK Mirror and find version 10.22 or newer. As always with sites outside of Google Play, the user takes responsibility for their own actions, including downloading and loading said app. By the time this article is read, the update may be ready and posted to Google Play. That's just for Android, of course, there's other platforms as well.
Users of the iPhone and/or Apple Watch should head to the iTunes App Store for their iOS devices to download the latest Instagram update. For Windows 10, users are encouraged by Instagram to head to the Windows Store to download Instagram for Windows 10. That's for both Mobile Devices and the PC, while only mobile devices are able to upload as such.