Instagram Stories Hits 200m Users, Celebrates With New Camera Features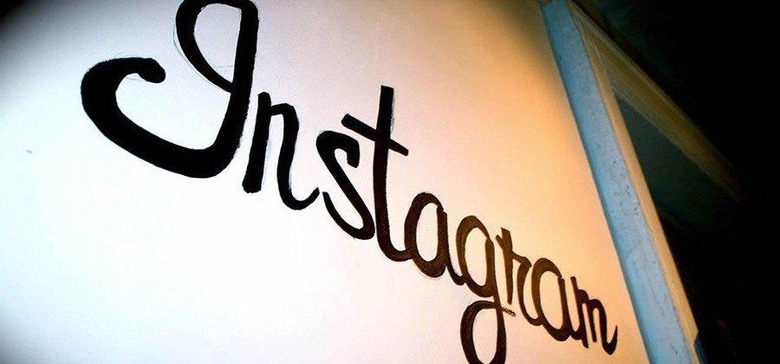 Despite whatever controversy it may have caused when it first launched, Instagram Stories has certainly taken off in the time since then. Today Instagram revealed that Stories has attracted 200 million users, joining the recently announced milestone of 375 million users for Instagram Direct. As a result of these big numbers, both Stories and Direct are getting some new features today.
Those features are coming by way of an update to Instagram's camera. Perhaps the coolest new feature arriving today is the addition of selfie stickers. Now when you're adding to your story, you have the option of creating a selfie sticker and pinning it to your images or videos.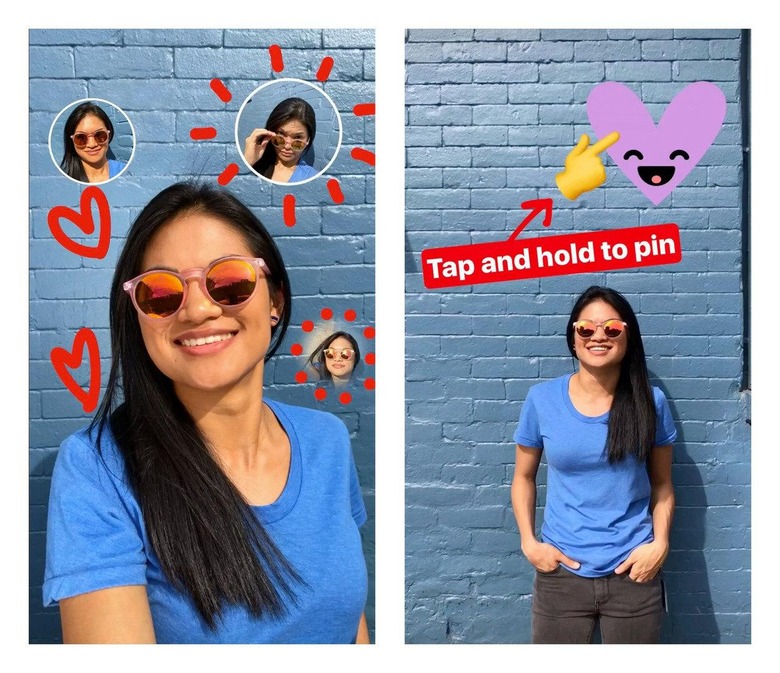 To create a selfie sticker, open up the stickers panel and tap the camera icon you see. From there, you'll snap a selfie and then you'll be able to edit your new sticker by choosing a frame and adjusting the size. You can also pin it to a specific spot in your video by tapping and holding it, then dragging it to the position you want.
Beyond selfie stickers, which we assume will get the most attention, Instagram has also added new geostickers. Those of you in Chicago, London, Madrid, and Tokyo now have access to geostickers for your hometown. Even better is the fact that you can tap the sticker to get the artist's name, so it's nice to see that Instagram is giving artists some exposure here as well.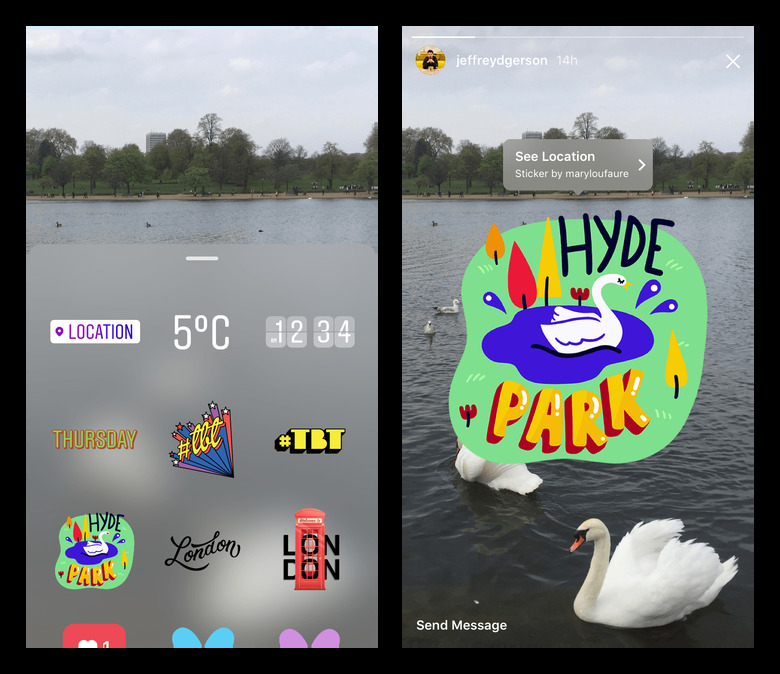 Finally, Instagram is adding a recently used section to the stickers panel, which can be accessed by swiping right when the panel is open. You'll also be able to find a countdown timer for hands-free videos by holding the button that appears on screen. These new features should be live today as part of Instagram 10.16 on iOS and 10.16.1 on Android.
SOURCE: Instagram