Instagram Stories gets support for sharing ten images or videos at once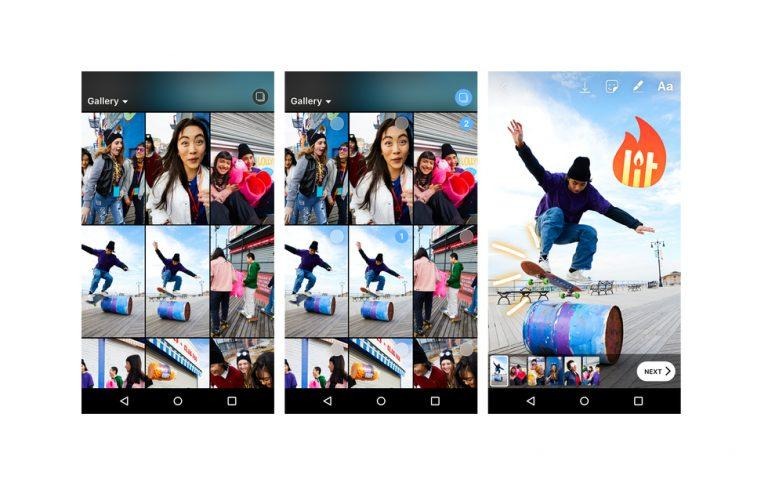 Instagram has pushed out an update for Stories that enables users to upload more than one video or photo at a time. The change is available on Android now, though the iOS update won't be rolling out for a few more weeks, according to the company. With it, users will see a new icon within the upload media screen; up to ten bits of content can be selected to upload at once.
Stories, for those somehow still unfamiliar, is Instagram's version of a feature first popularized by Snapchat. With it, users can upload content that appears within contained Stories; they're available for the day, but then disappear afterward, giving the user a way to share a bunch of content without cluttering up their followers' feeds.
Until now, Instagram users had to upload content one at a time; many users aren't happy about that due to the time it takes to share a bunch of images or videos. The new update for Android (and soon iOS) changes that.
By tapping the new icon in the upper-right corner of the upload media screen, users can select up to ten photos or videos located in their phone's gallery/camera roll. A preview for each piece of content is presented on the edit screen, where the user can edit each item individually if they want.
The content, once edited and then uploaded, is shared to the Stories feature in the order the user selected them. As well, Instagram has improved the location sticker feature; with this update, the app now suggests a location sticker based on the places you were close to when the image or video was captured.
SOURCE: Instagram