Instagram 'Picked for You' channels find videos you (probably) want to watch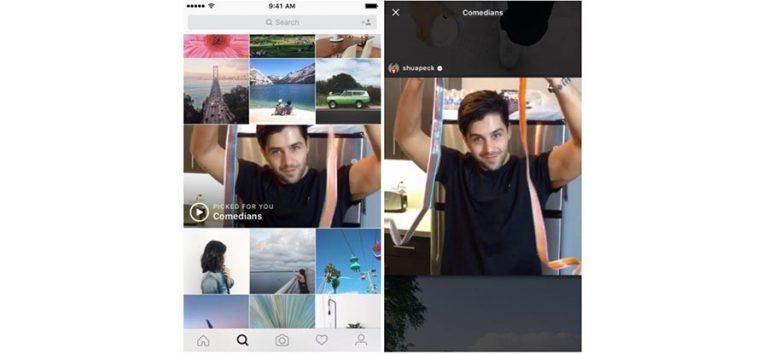 Instagram has announced a new feature called "Picked for You" that groups videos by each user's favorite interests and topics, making it easier to find new video content rapidly. These new "Picked for You" channels will be found under Explore, and will include everything from comedians to musicians and more. According to the company, it has seen users increase their video watch time on Instagram 150-percent over the past half year.
As you can see in the image above, the 'Picked for You' channels feature the category or interest that the videos pertain to, and they're found grouped within the Explore tab. This is similar to the other personal recommendation features found on other services that aim to make new content more visible while helping users find content relevant to their personal tastes.
According to the company, this new "Picked for You" feature is available now under Explore, but only for users who are located in the United States. The company says it is working on bringing the "Picked for You" experience to other users located around the globe, but it does not have any availability timeline right now, except that it will happen "soon."
In other Instagram news, the company announced this week that it will be adding a new translation button to the service. With the button, users will see an option to translate text that it is written in a language other than the one used on their own account. This feature will be similar to the translation feature a Facebook user sees in statuses and comments that are written in a foreign language.
Check out the timeline below for other recent Instagram news!
SOURCE: Instagram