Instagram has removed the IGTV button from its main app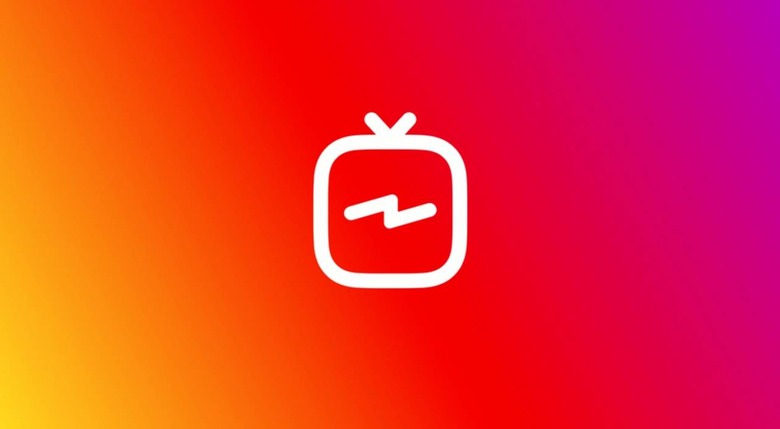 In summer 2018, Instagram officially launched IGTV, its relatively new platform for sharing and finding videos. Though several million people have downloaded the app, that number only represents a tiny percentage of the company's more than one billion users, meaning it isn't terribly popular. Seemingly underscoring that fact is Instagram's decision to remove the IGTV button from within its app.
Until now, Instagram users could directly launch IGTV by tapping the colorful circular icon in the upper right-hand corner of the mobile app. The icon shows an old school TV with antennas, or at least it did before the company removed the icon altogether. The removal restores Instagram's clean interface, eliminating the distracting orange bubble that used to draw one's eyes away from the content.
The change was first reported by TechCrunch, which notes that competing service TikTok has largely eclipsed Instagram's video service with tens of millions of additional downloads in the United States. In a statement to the site, a Facebook spokesperson said that it removed the IGTV icon from its main app because 'very few' users are actually tapping the icon.
Most users, the spokesperson said, find IGTV videos through the Instagram app's feed and through the Explore tab's dedicated IGTV channel. For these reasons in addition to 'feedback from our community,' Instagram made the decision to scrub the orange bubble entirely.
The actual IGTV service isn't going anywhere, however, at least not any time soon. It is possible that Instagram will grow its service as more people gravitate to watching videos on mobile devices. Facebook has been focusing heavily on growing its own Facebook Watch video platform, extending that as far as scripted and unscripted exclusives, and it may bring what it learns from this process over to Instagram's own video app.