Instagram for Android hits 5 million downloads in six days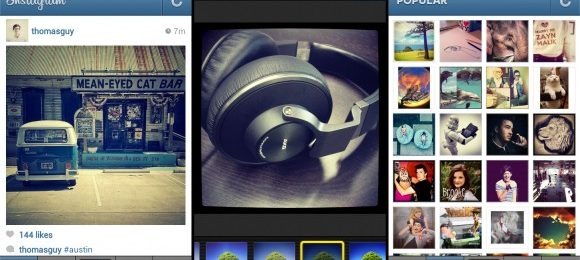 There were many people waiting for Instagram to come to the Android platform. When the app finally landed for Android, it was understandably popular with 1 million downloads in its first day. The massive popularity of the app led the Facebook gobbling it up for $1 billion. The Android version of Instagram has now been available for six days.
So far, the first six days have seen the Android version downloaded 5 million times. That means the app's popularity has yet to wane. The 5 million downloads in six days makes Instagram one of the most popular Android app launches of all time. For comparison, it took the iOS Instagram app about six months to reach the 5 million download mark.
Granted, the popularity of the iOS app certainly raised the awareness for the Android version. It's no surprise that the Android version of the application was so popular, when Instagram started pre-registration for the application on March 24, it landed 430,000 pre-registrations before the launch. Instagram reportedly saw as many as 2000 sign-ups per minute. The apps page on Google Play shows that the app has been downloaded between five and 10 million times.
[via TheNextWeb]