Instagram Direct upgrades to corner messaging market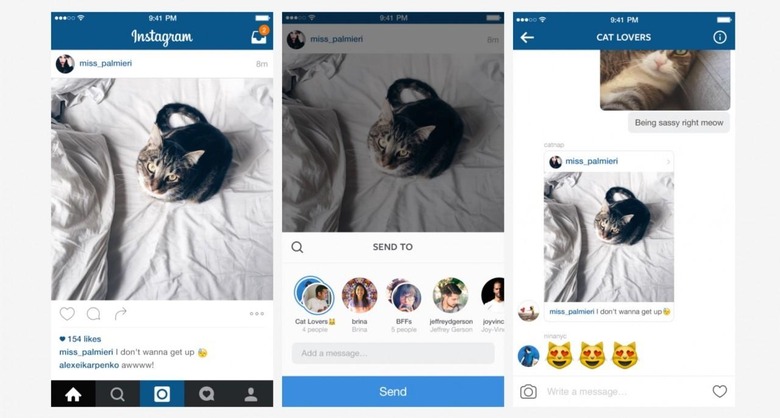 Instagram has revamped its Direct feature, aiming to turn the photo messaging system into a real alternative to Twitter DMs and even dedicated IM apps. The new Instagram Direct – available in v7.5 of the app for both iOS and Android – supports threaded messages, a much-requested feature for common conversations, in addition to renaming support for group chat.
It's also now possible to add people to a group conversation. @-tagging – which pops up a notification – has also been expanded.
Within the chats, there's support for jumbo emoji replies, while a quick camera feature automatically snaps a shot and adds it to the conversation.
Photos and videos already posted in your regular Instagram feed can be shared into chats, in addition to location and hashtag pages.
Even with the changes, Instagram's existing privacy settings still hold true. If you're in an Instagram Direct conversation with someone who you don't follow, and you have a private account, they won't be able to see any shared content from there.
While Instagram started life as a photo sharing app, it's quickly grown to encompass chat as well. According to the Facebook-owned company, 85m people use Instagram Direct each month.
SOURCE Instagram