Instagram declares war on fake likes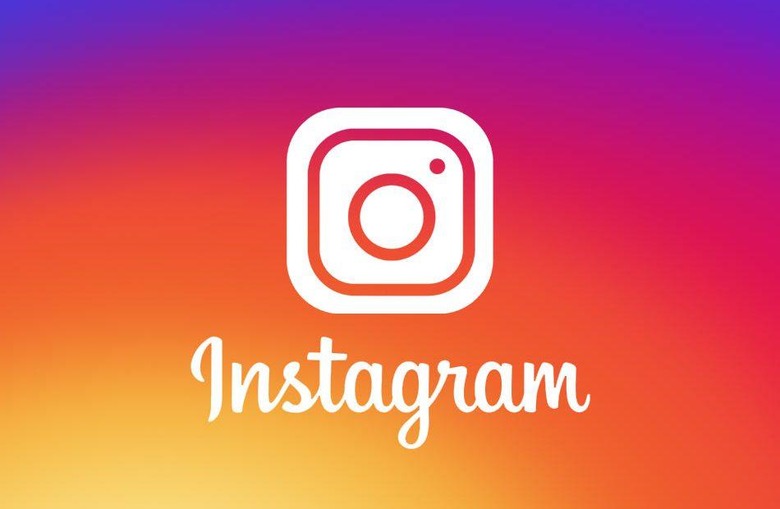 Social media platforms like Instagram and Facebook obviously attract a ton of people, and when you have platforms as massive as these are, some have the temptation to artificially inflate things such as likes and follows to increase their popularity. This is something that runs rampant on pretty much every social media platform out there, and today, Instagram announced that it has had enough.
Starting today, Instagram will begin removing fake likes, follows, and comments from profiles across its service. Using fake followers to boost a post or profile's visibility doesn't seem like a huge deal at first glance, but Instagram argues that it actually makes the platform less safe, as those third-party services that dole out fake likes and follows usually require that users hand over their username and password.
Obviously, that's something that Instagram doesn't want, so using machine learning, it will now purge those inauthentic interactions from the platform. If it determines that your account has used one of these services, you'll see an in-app message when you log in that explains why this suspicious activity has been removed. It'll also prompt you to change your password to lock those third-party services out of your account.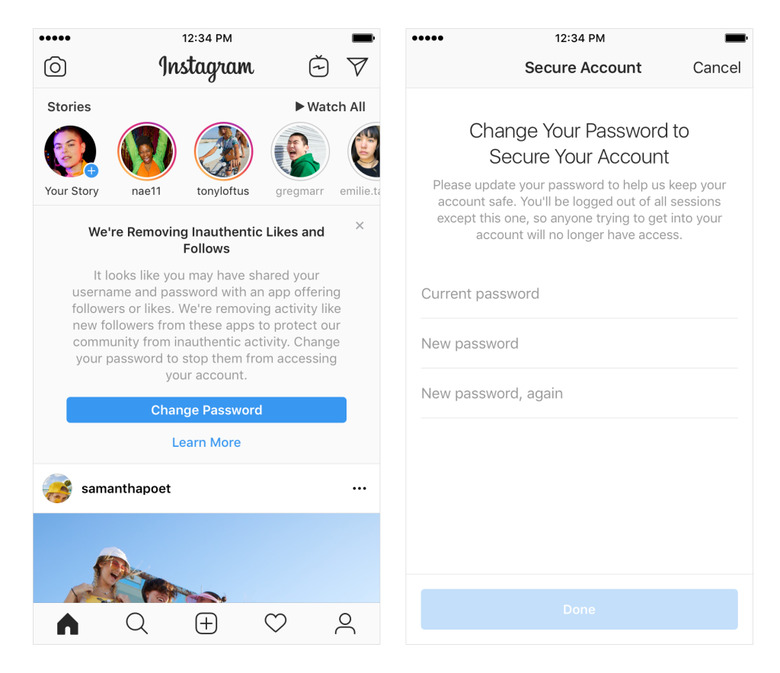 Even if you've never actually used one of these services to artificially inflate the popularity of a post or profile on Instagram, it sounds like you may still see this notice. Instagram explained today that some users unknowingly give account access to these third-parties, which then use those profiles to post fake likes and comments. Basically, if Instagram prompts you to change your password, you should listen to it.
Of course, accounts that continue to artificially inflate their popularity after being warned "may see their Instagram experience impacted," which certainly makes it sound like suspensions or bans will be handed out to repeat offenders. This is just the first step in the process of purging inauthentic activity from Instagram, and the company says that it'll have more to share on that front in the coming weeks. Stay tuned.