Instagram co-founder responds to user outrage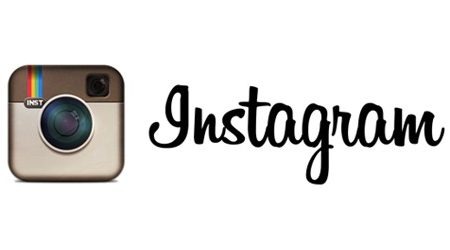 If you felt a disturbance in the force earlier today, it was probably the
losing its collective cool over
's new Terms of Service, which go into effect on January 16, 2013. We picked apart the new Terms in the
latest installment of SlashGear 101
, and while there are a few questionable Terms you'll be agreeing to, the major sticking point with users comes in an entry that outlines what Instagram can do with the photos you take. In short, by signing these new Terms of Service, you're giving Instagram permission "a non-exclusive, fully paid and royalty-free, transferable, sub-licensable, worldwide license to use the Content that you post on or through the Service."
That doesn't sound very good, and indeed a lot of Instagram users – some of whom are professional photographers – are taking issue with that little clause, threatening to delete their accounts and move to Instagram's competitors in protest. That obviously wouldn't be very good for Instagram, which is why co-founder Kevin Systrom has taken to the
in an attempt to settle everyone down. His blog post is split up into three parts: advertising, ownership rights, and privacy settings, with advertising being far and away the largest section.
"I'm writing this today to let you know we're listening and to commit to you that we will be doing more to answer your questions, fix any mistakes, and eliminate the confusion," Systrom said. "As we review your feedback and stories in the press, we're going to modify specific parts of the terms to make it more clear what will happen with your photos." He points out that Instagram is first a business, hence the need for advertising, and that the update to the Terms of Service was to let users know that the company was considering testing "innovative advertising" that's appropriate for Instagram. He clarifies that there are no plans to sell users' photos, and that Instagram is currently working on clarifying the language in the Terms of Service.
He also reiterates that users will retain rights over the photos they upload to Instagram, but that's something we already knew, considering that it says so right in the updated Terms. According to him, the company doesn't have any plans to use members' photos in advertisements, and the language that suggested as much will be removed. Finally, it appears that nothing is changing as far as privacy goes – if you set your profile to private, only those who you approve as followers will be able to see them.
It's been a rough day for Instagram, so it isn't really surprising to see Systrom take to the blog to try to smooth things over. His full post is definitely worth reading if you're a concerned Instagram user on the verge of deleting your account, so be sure to have a look at it. We're not sure how much this is going to help in the long run, what with the controversy spreading across the Internet like wildfire, but hearing from Systrom is better than nothing at all. Are you back on board with Instagram, or are you still taking your photos and hitting the ol' dusty trail?