Instagram CEO says it's too busy to make an iPad app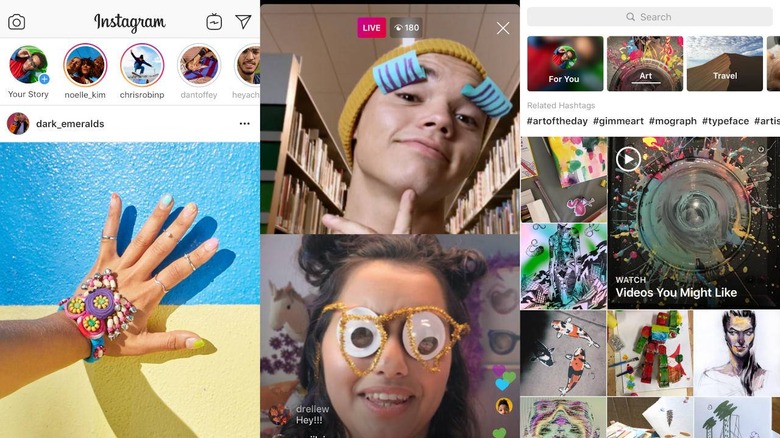 The majority of popular mobile apps, especially on iOS, started out as iPhone apps. Over time, the popularity of the iPad has encouraged many to adopt the large-screen format. Advances in both software and hardware have given us split-screen windows, dual-screen phones, and foldable tablets whose bigger real estate apps will be able to take advantage of. All throughout, however, Instagram remains one of the few high-profile apps that forces its own users into a smartphone layout and its CEO just explained why.
Instagram is no new kid in the social media market and was a force to reckon with even before it was bought up by Facebook. Its total number of active users reaches half a billion each day and it may be one of the few remaining "hip" social media companies to work in after Facebook's very fall from grace. Its user interface, however, is still the small window of your smartphone and is forced to be obnoxiously large on iPads.
CEO Adam Mosseri finally breaks the company's silence on incessant questions and demands for a proper iPad app, not to mention proper apps for tablets and PCs. His line of argument is that they have only so many people and so many things to do that they have to prioritize what they have to work on. An iPadOS app is not one of those.
It's almost hard to believe that a social media giant such as Instagram wouldn't have the manpower to work on an iPad app but recent numbers do put their workforce at a little over 400 since last year. It all boils down to priorities, then, and, in a nutshell, Instagram doesn't see any money investing time and effort on an iPad app. Especially when majority of its users and features are better served by a handheld mobile device.
That status quo may not remain for long though, especially if foldables and dual-screen devices truly take off. While Instagram will naturally be supported as a regular smartphone app running on half of a screen, it will be missing out on the new experiences that its rivals might take advantage of on those new classes of devices.