Instagram Archive and Highlights make your Stories permanent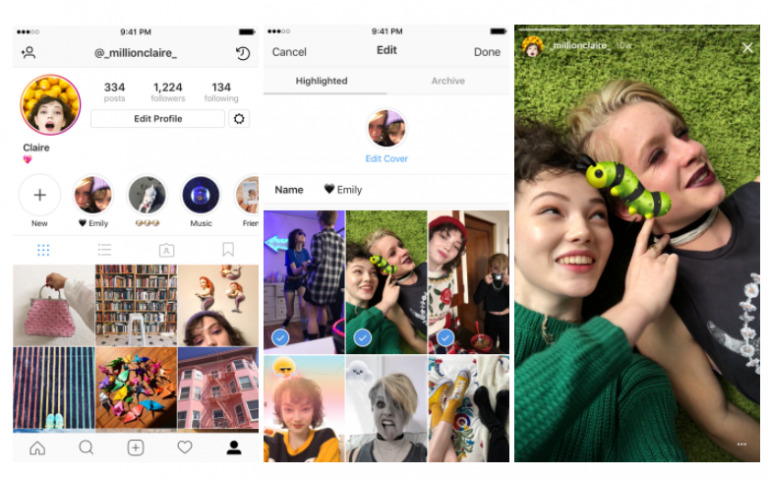 Throughout 2017, we've seen Instagram roll out new features Stories at a fairly consistent pace. Today, Instagram Stories is getting two new features that might be bigger than all of the rest. Stories Highlights and Stories Archive are both being introduced today, and they're both meant to give your stories a little more longevity.
While it may seem a little weird to have two new features centered around making stories last longer, that's exactly what Archive and Highlights do. If you've recorded a particularly noteworthy story and you don't want it to disappear after 24 hours, you can now group it with other stories in a Highlight that is then featured on your profile.
The new Stories Archive features goes hand-in-hand with Highlights. From here on out, stories that you share will be added to your archive, allowing you go back and revisit them at any time. Simply tap the Archive button in your profile and then you'll be able to look at both your Posts Archive and your Stories Archive (which are kept separate). Your most recent stories will be kept at the bottom of the grid that pops up when viewing your Stories Archive, so you'll be able to see your oldest stories first.
If you decide to roll some of those archived stories into a highlight, you need to head into your profile and tap the "new" button in the Highlights section, which will appear below your bio. You'll then be prompted to select stories from your archive. Once that's done, select a cover for it and give it a name and then it will be posted to your profile as a gighlight, which you can then edit or remove by tapping and holding on it after it appears in your profile.
While stories will be saved to your archive automatically moving forward, you can turn off auto-archiving in your profile settings. Just as well, you're the only one who can see your archive, so it isn't as if your friends can go looking at all of your expired stories whenever they want. These new features are launching today as part of Instagram 25 on iOS and Android, so give them a try once your app has been updated.