Instagram app for Android confirmed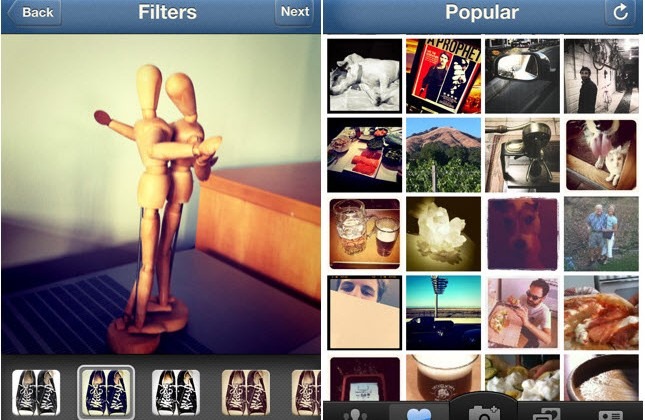 Instagram CEO Kevin Systrom finally confirmed at the LeWeb conference today that the Android port of the massively popular photo-sharing app on the iPhone was coming soon. Systrom told LeWeb attendees that the photo sharing app had two engineers onboard to accomplish the task. Though currently, there isn't a set release date for when the Android app would be finished, the popularity of Instagram on the iOS platform has spawned a number of photo-sharing app clones on Android, and it'd do Instagram good for them to release as soon as possible.
Systrom stated that they initially started on the iOS platform because "the screen and the camera on the iPhone 4 really was a turning point. It was really disruptive. Somebody had to come along and take advantage of that disruption." And the iPhone 4's huge leap in camera quality last year, along with the inclusion of the stunningly, seemingly pixel-free Retina Display both added more value to the app itself. Instagram's future release of its Android app (Android owning the largest segment of the smartphone market at the moment) could definitely increase Instagram's popularity and overall reach.
The Instagram CEO also spoke about plans for an ad system based on the Instagram platform, hinting at future partnerships with brand names such as Audi, Kate Spade, and Burberry. "I think the advertising experience is going to be extremely engaging," Systrom said. "Obviously, we didn't start a business to not make money," he said. "Our focus now is on growing the network. You really need to build up the network, or no advertisers care." Right on. Good luck to Instagram on their upcoming Android app.
[via CNet]