Insta360 ONE X Review: An Unbelievable Upgrade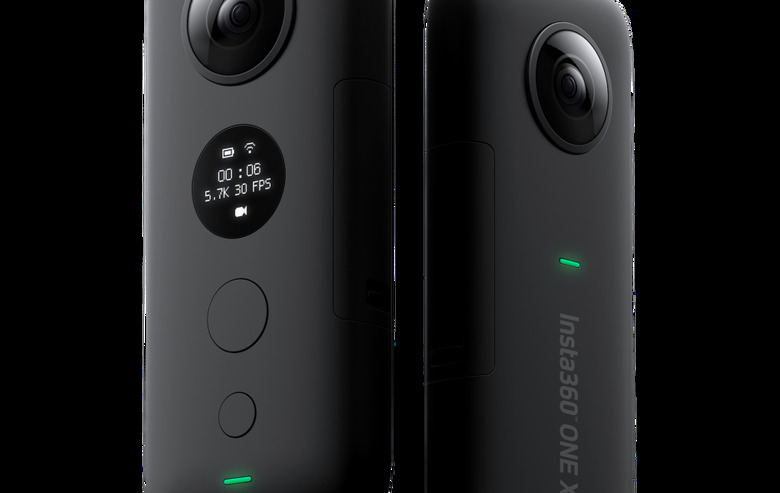 Last year, Insta360, one of the first few companies that made 360-degree video recording accessible to the masses, launched the Insta360 ONE. It offered more ways, many of them novel and fun, to create 360-degree content without having to carry bulky equipment. But while it mostly did deliver on those creative features, the actual quality of the output still left some things to be desired. This year, the company is coming out with the Insta360 ONE X and it's like a completely different product. We take it for a long ride, actually multiple ones, to demonstrate how much it has improved in just a year's time.
Like the Insta360 ONE before it, the ONE X's design doesn't call attention to itself. If not for the bulging camera lenses on both sides of the device, one might mistake it for some odd power bank. But unlike the ONE, the ONE X doesn't have a plug to connect it to an iPhone. All data transfer happens either wirelessly or through a micro USB cable. This one two benefits. One is that you no longer need to hold your iPhone in a ridiculous way while using the ONE X. The other is that iOS and Android are now on equal footing, at least in theory.
This year's ONE X gets two 18 megapixel sensors, one on each side, with an F2.0 200-degree wide-angle lens. By the numbers, that means Insta360's latest 360-degree camera can capture 5.7K video, capped at 30 fps. There's also 4K support at 50 and 30 fps as well as 3K shooting at a fast 100 fps. Of course, it isn't just about megapixels. The perfect shot requires other settings to be just right. While we can't always predict, much less control outdoor lighting, the ONE X's HDR modes, available for both stills and video, try to fill in the gaps.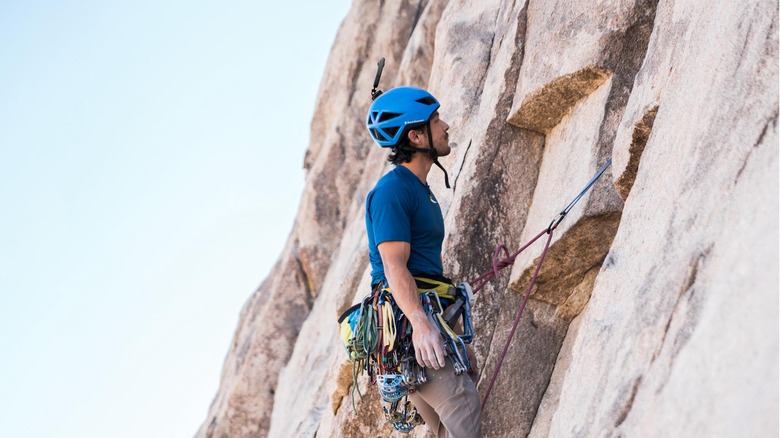 And here's where we see the ONE X's first marked improvement. When we tested the Insta360 ONE last year, we were quite disappointed with the way it stitched images that were taken under different lighting conditions. If one side had bright light, like the outside of a car, and the interior is less lit, you would see very visible lines at the seams. Fortunately, the ONE X fixes that as you can see below.
While the ONE X inherits the 6-axis gyro from last year's ONE, it also inherits a new feature from this year's professional Insta360 Pro 2. That is FlowState, a stabilizer alogrithm that takes into account movement in all direction, courtesy of that gyro, to achieve something that is usually only possible through post-processing. Our very own Vincent Nguyen describes the ONE X's stabilization as "just out of this world." But you don't just have to take his word for it. He has used in a ton of in-car drive experiences. We'll add those videos here once the embargoes for those lift.
The Insta360 ONE X has a bag full of magic tricks that not only make capturing 360-degree content easy, it also makes them fun. Remember Bullet Time, the feature where you swing the ONE around in a circle around and you then have the string or selfie stick magically erased? It's back and better than ever before. Using Insta360's customized 10-foot selfie stick, you can create videos and shoot photos that look like they were taken by a drone, with no evidence of the monopod in sight. Quoting Vincent again, the invisible stick is just "magical!" And, yes, you can still do Bullet Time, this time in glorious 3K.
There's also a new TimeShift feature. While Bullet Time only lets you create a slow-mo clip revolving around you, TimeShift lets you adjust the speed of any part of a clip any which way you like. You can speed walking scenes like a timelapse then prolong dramatic parts with slow-mo. It's like making your own documentary, with you in control of everything.
Of course, all of these can't be done on the camera itself. Much of the magic happens and is made on the accompanying mobile app for iOS and Android. But despite the almost overwhelming number of things you can do and effects you can apply, the post-editing experience is still easy, simple, and a joy to use. You can even edit on the fly if you so wish but you also no longer have to about setting up the perfect shot. Just shoot and edit later, framing the areas of focus you want. The mobile app provides "next level awesome" editing control. During our initial tests, the ONE X didn't work with the new iPhone XS and XS Max. Insta360 has since then rolled out a firmware update for the camera itself and a beta version of the iOS app. The Android app will soon follow.
One of the biggest upgrades that the ONE X has over last year's model is the wireless connection. That's pretty much necessary since it no longer physically connects to an iPhone. The ONE X uses an AirDrop-like system for connecting to a mobile device, using Bluetooth for the initial pairing and Wi-Fi for actually transferring data. That wireless connection can be used to preview and control shots on the camera before they are taken as well as transferring the footage from camera to phone afterward. It does have a micro USB port if you want to do it old school.
On that note, we must recommend that interested ONE X prepare the fastest microSD card that they can. At its highest setting, the camera will write 5.7K videos at 30 fps twice, once for each camera. That's definitely a lot of data to write and the storage card can easily become the bottleneck for an otherwise flawless experience.
All of these features naturally consume power. You might find the 1,200 mAh battery a bit stifling and you might be right. But unlike last year's 360-degree camera, the ONE X comes with a removable pack. Yes, Insta360 has listened to users' please and made the ONE X's battery removable. That means you can swap out batteries with just a little bit of downtime. That's presuming you have two batteries on hand and a way to charge those, perhaps together.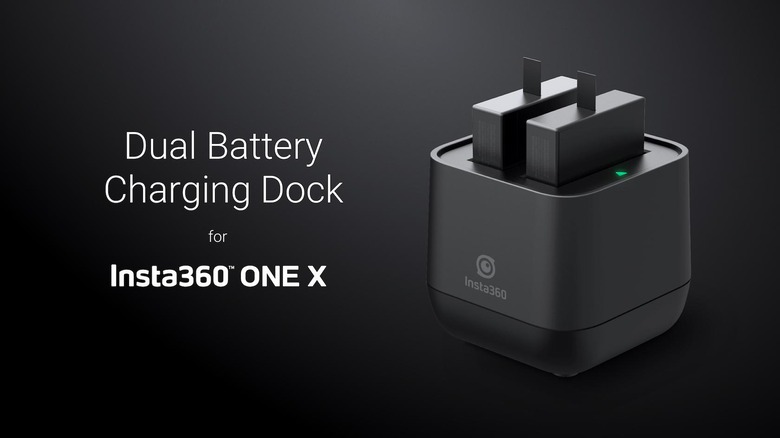 Which brings us to the topic of add-ons. Insta360 is selling a few ONE X accessories to make creators lives' not just easier but also worry-free. There is, for example, that Dual Battery Charging Dock so that you'll never run out of charges while on the go. There's also an optional Bluetooth remote that also functions as a GPS location recorder.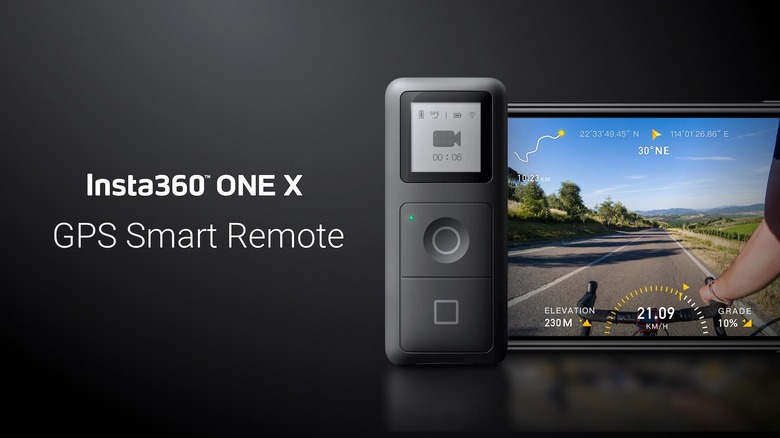 For those who plan on using the ONE X in more adventurous locations, the Venture Case tough shell provides splash protection and waterproofing for up to 5 meters. Those who really want to go deep down can opt for the Dive Case that will protect the camera for up to 30 meters in depth.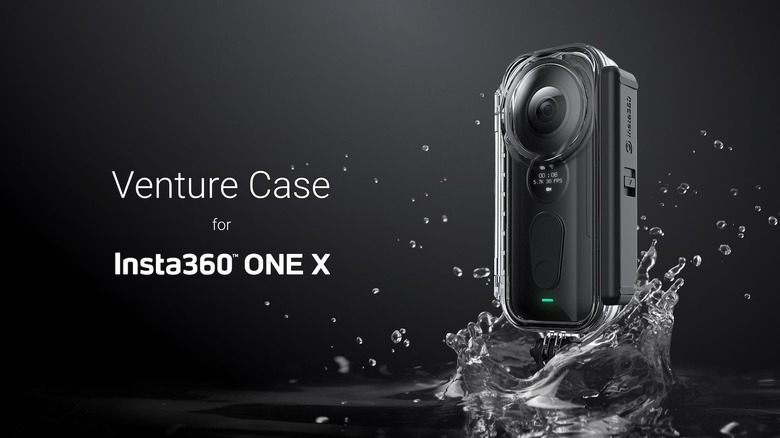 Since the ONE X's magic is part hardware, part software, it needs more than just accessories to carry it through any task and any situation. It also needs to be updated frequently to adapt to the needs and requests of users. Fortunately, Insta360 does have a track record in that regard. In addition to quickly addressing our report about the iPhone XS problem, the company is already rolling out a firmware update that will be there when you buy a new ONE X. That new firmware fixes a major problem when carrying the camera in its soft case. Previously, a single press of the button is enough to boot it up, presumably for convenience. Unfortunately, that turned out to be more inconvenient because of accidental presses so now you need to long press the button instead. Audio quality is also being improved to lessen the need to carry around, and potentially lose, a separate mic.
Media companies and streaming platforms are positioning 360-degree content as the future of entertainment but have reserved the tools to make those for big studios and well-funded individuals only. The Insta360 ONE X, a major and impressive upgrade from last year's first attempt, puts that power in users' hands. Now for just a few hundred bucks, you can create magical and breath-taking footage that would normally take a few expensive tools and a crew to make.
The Insta360 ONE X goes on sale today for $399. The Venture and Dive cases will be available after launch, prices still to be announced. We'll update this piece as soon as new availability details are announced.