Insider Talk: JetBook Color eReader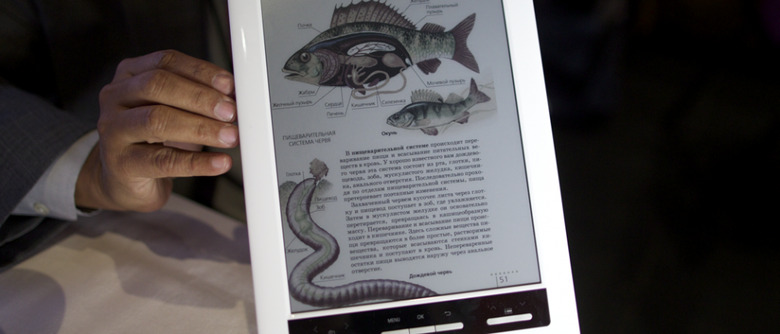 Here at ShowStoppers our next edition of Insider Talk we are back with Sriram Peruvemba, CMO of Eink and he has an awesome color ereader for us to check out on video. This device won the CES innovation award. It is the Jetbook Color and it brings color to ereaders on a large scale. Coming in at 9.7" this tablet is more than your average eReader.
With color Eink you maintain all the benefits from standard Eink but brings color to the table. Being based on the same monochrome technology it offers a layer over the top for color reproduction. It offers suburb battery life that will lasts literally for weeks. Being used in Russian schools for education purposes and already available we just wanted a quick look. It is extremely beneficial to the education systems to be able to have a easy to use and operate tablet for learning that is also lightweight and will last for weeks.
Already in mass production and being used across Russia we can expect more from JetBook and Eink soon.