Insider Talk: Eton Rukus Solar Boombox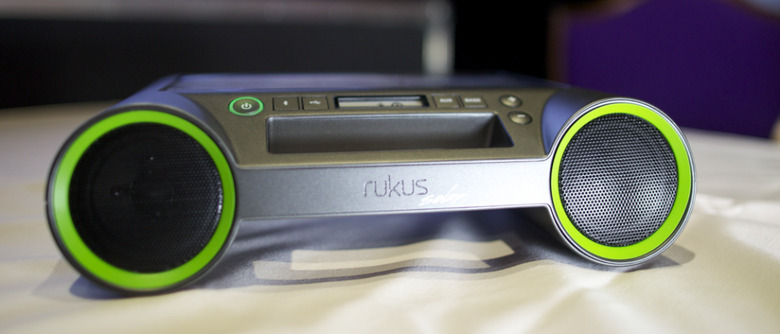 Here at CES we are on the stage at ShowStoppers and have just brought up Sriram Peruvemba, CMO of Eink. The makers behind the Eink technology in almost all ereaders available today like the Kindle's and NOOK. Today they have on display the new Eton Rukus Solar powered boombox. More details and hands-on video after the break.
The Eton Rukus Solar powered boombox features a small eInk display on the front for navigation that is extremely low power making this battery powered bluetooth speaker system extremely portable, while still having great on battery life. Then slapped on top is the solar panels for that all important charging. They also offer AC charging for those rainy days or inside usage.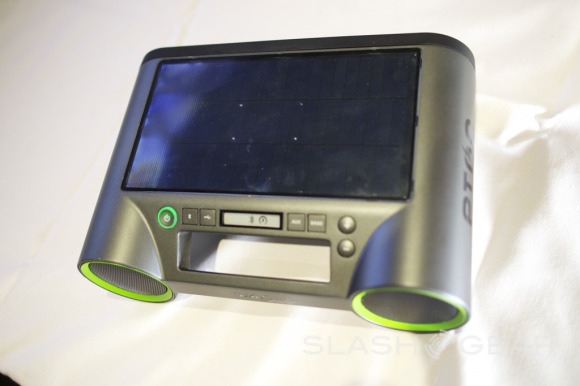 Enjoy our Insider Talk video with the new boombox below and look for it at etoncorp.com today for $149.