Innovative iPhone case takes advantage of solar energy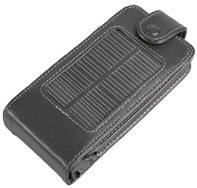 I've seen plenty of cell phone cases but not one can take advantage of nature's resource for cheap power. The Japaneses put solar technology to work; they have transformed an iphone case into an eco-friendly device with an integrated Lithium-ion batteries and solar panel for energy resource.
The LC-1500 is not just a plain iPhone leather case – under sunlight, the built-in Lithium-ion batteries can provide energy resource for charging or put your drained handheld back to work. The battery has capacity of 1500mAhm and weights in 100g; It will take about 13 hours to charge your iPhone with its solar system, or 3 hours via the conventional built-in USB charging port.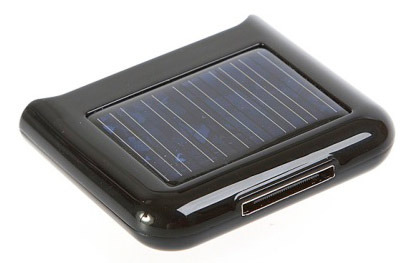 The company also has a plug-in modular solar powered battery, BT-800 with 800mAh battery capacity that requires longer charging time of 16 hours via solar power. Too bad we aren't likely to see them in US, these solar batteries are only available in Japan for 5,980 yen or $64 (LC-1500) yen and 2,980 yen or $32 (BT-800).