Inmotion v3 Electric Unicycle hands-on: self-balancing and smooth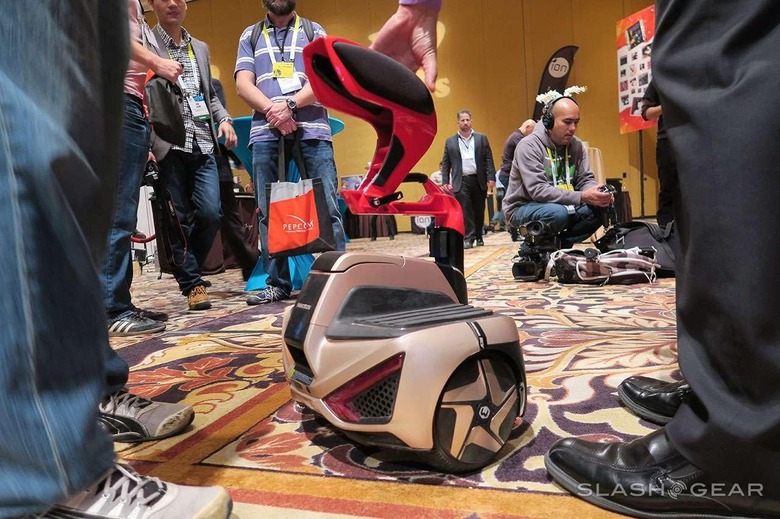 The third version of the Inmotion Electric Unicycle is here, and it's a much smoother experience than the rest of the self-balancing unicycles we've used in the recent past. Which is silly to say because it's not like we use self-balancing unicycles all that often – or ever. Inmotion basically has the market cornered. Here at CES 2015, at least, there's really nothing like it. Riding around on a unit that lets you turn with a flick of your hip – that's the future of one-wheeled transportation.
This machine is able to move 18 kilometers per hour – that's just above 11 miles per hour. Here at CES we're not moving quite so fast, but it's fun (and terrifying) to think about. Here we'd smash into loads of colleagues if we tried.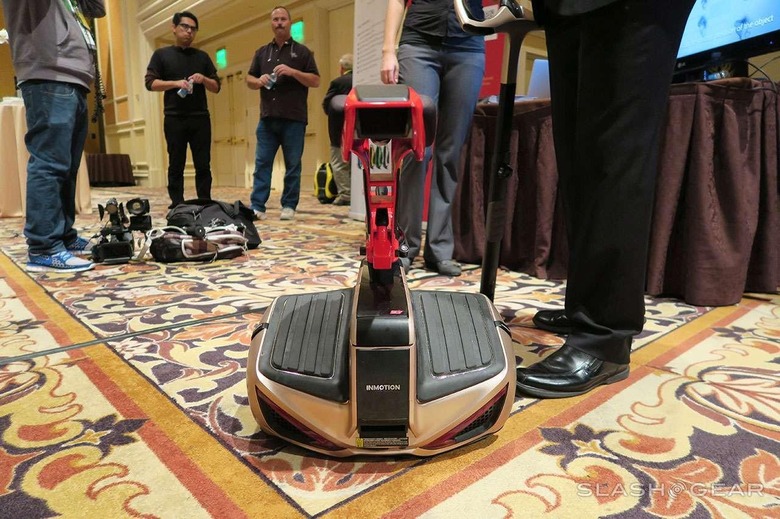 This vehicle is electric, and is able to get between 25 and 30 kilometers per full charge – that's between 15.5 and 18.64 miles, mind you. We'd get all the way out of this hotel/casino with a range like that – swift as the wind!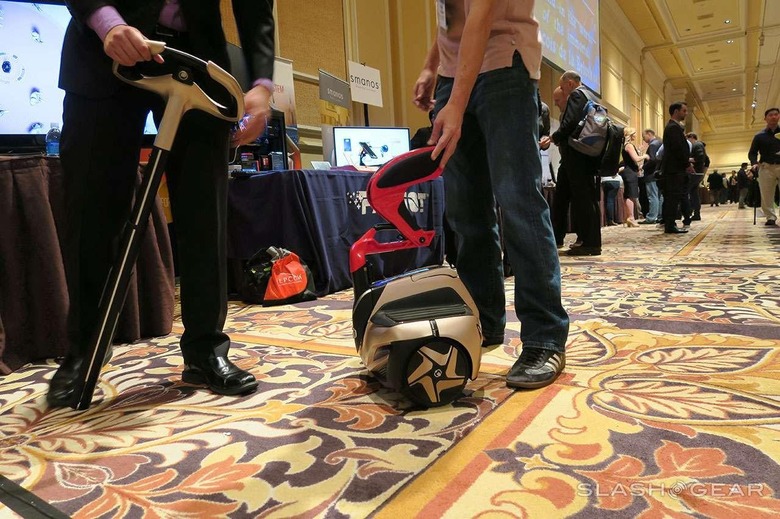 There are very few controls to learn here – a few lights and an optional handle, really.
The Inmotion V3 electric self-balancing unicycle's controls are largely a matter of weight distribution for control.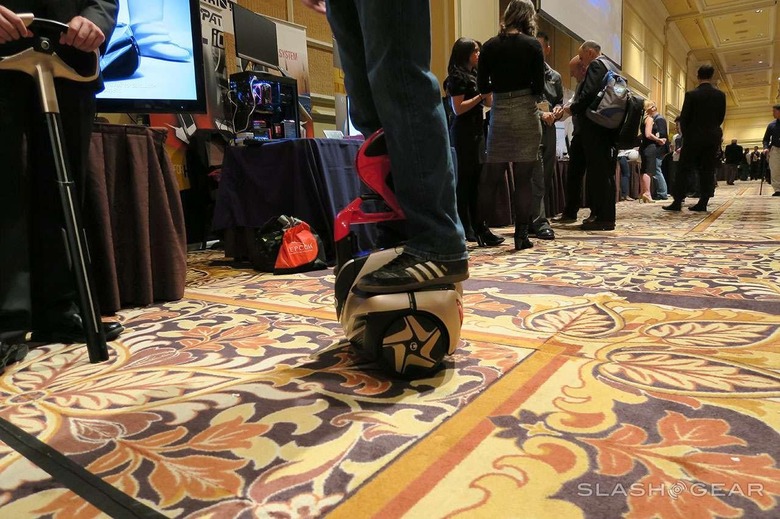 It's simple – it seems like it'd be scary to figure out, and you'll probably fall the first couple of times you try it, but you'll more than likely get the hang of it sooner than you think.
If you're all about this vehicle for your own urban movement, you'll be able to pick this device up for a cool $799 very, very soon.