Inkas Mercedes G63 AMG limo is a bulletproof Livingroom on wheels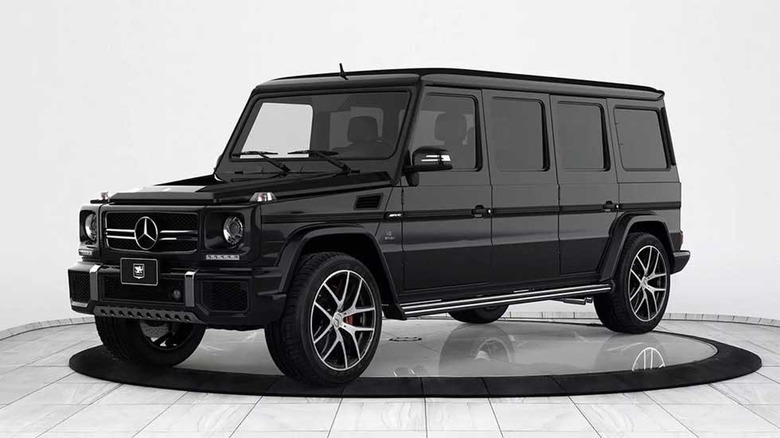 A company called Inkas has a gigantic Mercedes-Benz G63 AMD stretch limo that is the pinnacle of luxury and security. The massive limo has bulletproof armor that can survive rounds fired from machine guns. The wheelbase of the limo is stretched enough to make plenty of room for luxury normally reserved for the home.
The interior looks like a living room with two large easy chairs sitting inside. The forward bulkhead has a 4K TV and surround sound speakers are arranged all around the rear cabin. The armor is capable of surviving hits from 7.62mm NATO rounds and the undercarriage can survive blasts from DM51 hand grenades.
Inkas stretched the already big G wagon from standard 188-inches to 243-inches long. The transformation adds 1,800 pounds to the standard vehicle. Mercedes' powerful 563hp 5.5L V8 should be able to overcome the added weight and still offer decent performance.
Inkas uses the old version of the G63, not the new one introduced this year for the ride. Those fancy reclining chairs are covered in Alcantara and leather. Inside that wood cabinetry under the TV is a motorized bar.
Overhead the brightly lit daylight headliner is meant to mimic real sunlight to help reduce fatigue and improve well-being. Other features include exterior surveillance systems, satellite tracking, run-flat tires, and flame-retardant coating on the exterior. The ride also has a fire suppression system. The price for all that security is $1.2 million.
SOURCE: The Drive