Injustice 2 release date revealed in cryptic tweet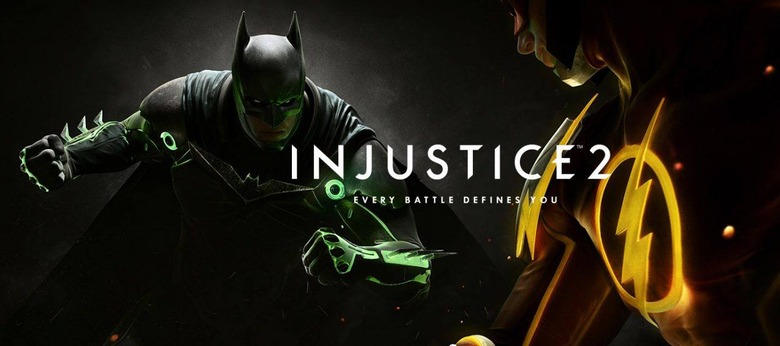 We now know when Injustice 2 will be released: May 16, 2017. That info is based on a tweet fired off by NetherRealm Studios' Creative Director Ed Boon. Rather than writing anything, Boon simply shared a photo reading "i2.05.16.17." While it seems likely for Injustice 2, it's also vague. Solidifying the speculation is a brand new tweet from NetherRealm's own Twitter account.
NetherRealm Studios confirmed the Injustice release date in its own tweet; in it we see a photo of the Flash and Batman facing off, as well as the same date found in Boon's tweet and the phrase, "Every battle defines you." The studio confirms this is the game's release date in the Americas. There's no release date info for other regions yet.
— Ed Boon (@noobde) January 6, 2017
Unfortunately, there weren't any videos or other materials to go along with the announcement, so we'll have to keep waiting to see more. This game is an update to Injustice: Gods Among Us released in 2013. The title will be available for the Xbox One and the PlayStation 4.
In case you missed it, the team released an announcement trailer seven months ago. You can check it out below. In addition to the game's main characters, we'll also see some new characters introduced, including Gorilla Grodd and Atrocitus. Fans can also expect to find updated gameplay.