InFocus IN5312 And IN5314 Projectors Unveiled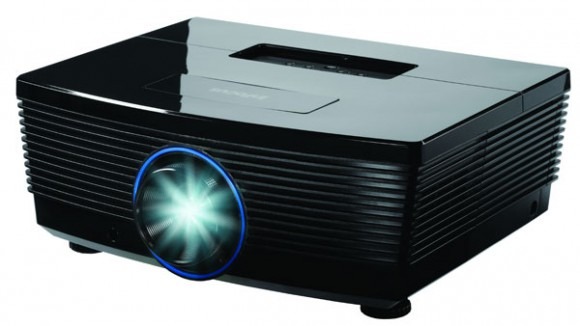 InFocus has announced the addition of a couple new projectors to the IN5300 line up. The new projectors include the IN5312 and the IN5314. The projectors look the same and are designed to support large venues. The projectors offer lens options like short, normal, and long throw lenses and feature horizontal and vertical lens shift. Both models support 720p resolution.
The projectors have up to 4500 lumens and 2000:1 contrast ratios. Both of the units are also 3D capable and have HDMI and DVI-D inputs. The difference between the two projectors is that the 5312 has 4,500 lumens of brightness and a 4:3 aspect ratio. The 5314 is a 16:10 aspect ratio projector for wide screens and has 4,000 lumens of brightness.
Both will connect to PC, Mac, and Linux computer systems. The projectors also sell for the same $3,500 price. Both of them are already available online and can be purchased from retailers as well. Native resolution is 1024 x 768 for the 5312 and 1280 x 800 for the 5314.