Infiniti teases new Q60 concept ahead of Detroit debut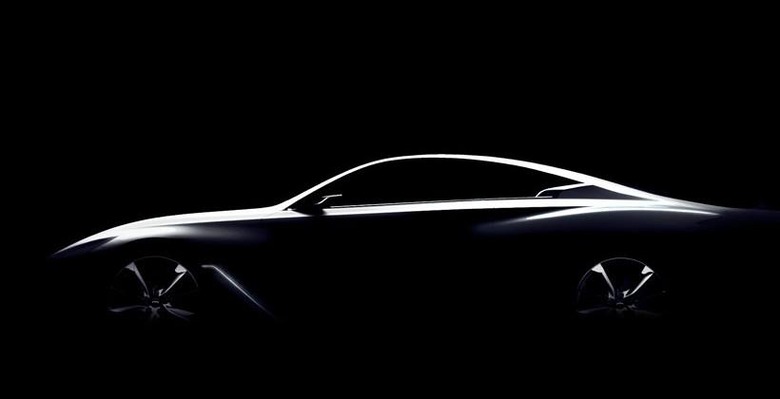 Infiniti is set to debut a new concept car at the 2015 North American International Auto Show in Detroit. Ahead of the official debut of the car, Infiniti is offering up a teaser shot that hints at what the car will look like. The new model is called the Infiniti Q60 Concept. Along with the single teaser shot, Infiniti is offering up no other details on the car.
Infiniti says that the car will have well-defined contours making the car's intentions clear. I guess that means the contours make the car look sporty; this is meant to be a sporty model. The teaser shot makes the car look like a 2-door coupe. It looks little like the Nissan 370Z in profile to my eyes, at least in the teaser shot.
Infiniti says that the new coupe will built on the design language used in recent Infiniti concept cars. That's all we know about the concept car for now, we expect to hear more ahead of the car's Detroit debut.
Infiniti is has big plans for the next few years. The automaker plans to begin production of cars in the UK in 2015. The company also pals to expand manufacturing into Mexico by 2017. It's unclear at this time if the Q60 Concept will become a production car.
SOURCE: Infiniti News