Infiniti QX55 crossover coupe will bring style explosion in 2020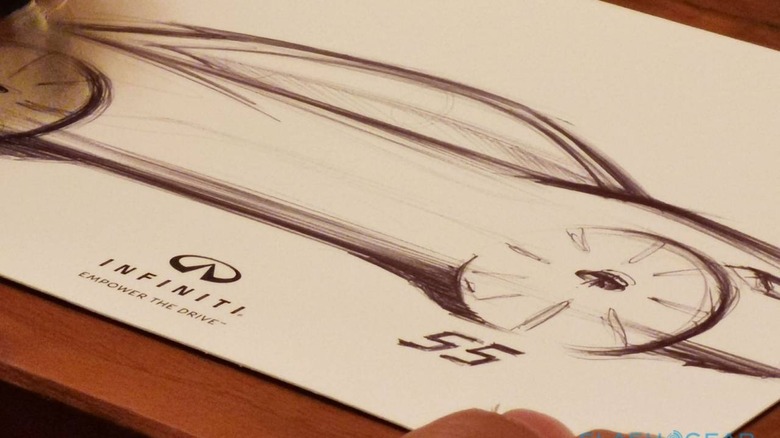 Infiniti automotive, the luxury division of Japan's Nissan, announced today the birth of a new crossover coming to its lineup of luxury vehicles. Infiniti plans to deliver the production-ready QX55 luxury sport utility coupe by next summer, telling us it's aiming to occupy the intersection of art, design, engineering, and technology.
News of the QX55 was shared at the Concours D'Elegance 2019 in Monterey, California, though while Infiniti is staying mum on almost all of the details, it did offer us a clue as to what the car will look like. The automaker presented a piece of traditional Kanji artwork that displays two (to be exact) elegant and elongated brushstrokes – supposedly the outline conveys the essence of what the new QX55 will be. For the rest we'll need to wait twelve to thirteen months, with the production car set to debut sometime during the summer of 2020.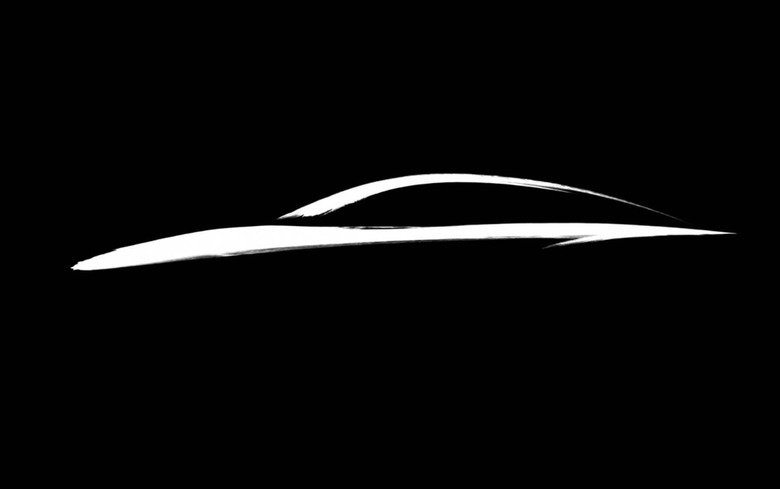 Today, though, all Infiniti will confirm is that the new QX55 will be inspired by the company's iconic first-generation FX performance crossover. That makes a whole lot of sense in today's market, the days of coupes falling by the wayside as global trends shown an increase in appetite for SUVs.


"The INFINITI QX55 is a stunning new SUV coupe in the heart of one of the industry's fastest growing segments, globally," Mike Colleran, Infiniti Motor's Company Deputy Chairman, explained. "Customers will appreciate the distinctive design of the QX55 which features a sporty coupe-line roofline.
"

Infiniti has taken steps over the last two years – under the influence of Global Design Director Alfonso Albaisa – to make it a point to feature bolder design and design elements, in the hopes of differentiating themselves better in the marketplace. After all, standing out from competitors is critical, and the automaker believes the way forward is through a less conventional approach to design. That message is now at the very heart of the company's culture, and something it prides itself on.
The FX, though, is a tough act to follow. Discontinued in 2013, and its spot in Infiniti's range replaced by the QX50, it helped establish the company's style and performance credentials. The QX55 seems likely to combine its coupe-esque roofline with modern-day Infiniti engineering such as the VC-Turbo engine available in the QX50 SUV. 


That's all speculation, though, and will remain that way until next year. Until then, we must sit tight, with legs crossed, waiting to know for sure what the new QX55 will look like, along with its performance specs.