Infiniti QX50 Concept stuns with gorgeous sheet metal, new turbo in Detroit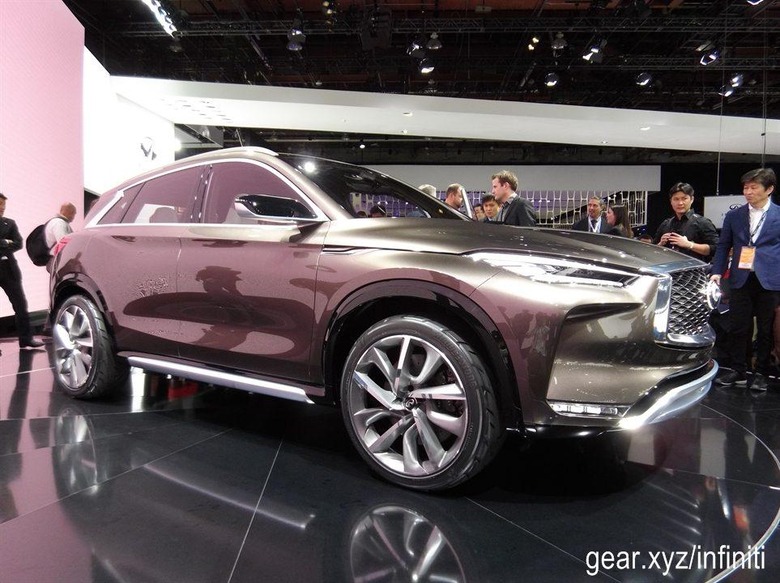 Infiniti chose to update the oldest model in its line-up with a major makeover that turned almost everyone's head in Detroit at the 2017 North American International Auto Show. The Infiniti QX50 Concept presents an almost-showroom-ready look at what the automaker's compact luxury SUV will bring to the table when it comes to market next year.
The Infiniti QX50 has always been a bit of an outlier on the premium crossover scene, what with its rear-wheel drive platform and tall-wagon stance. Fun to drive and easy on the eyes, the QX50's Achilles heel was always its smaller-than-average cargo compartment. The model takes care of this issue by adding a long, taller roofline to the vehicle's profile, which the company says significantly improve the amount of room to be found behind the second row.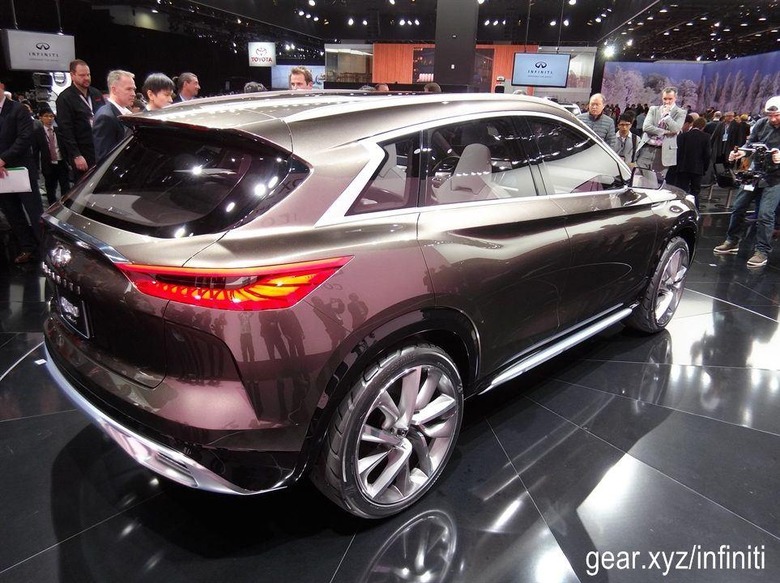 It's also a looker, easily surpassing several of the other, more modestly-styled luxury crossovers at its presumed press point. Gorgeous sheet metal aside, the QX50 Concept also seriously ups the ante in terms of its interior. Following in the footsteps of the gorgeous full-size QX80 cabin, the new Infiniti hauler adds a level of refinement and upscale materials that simply weren't previously available.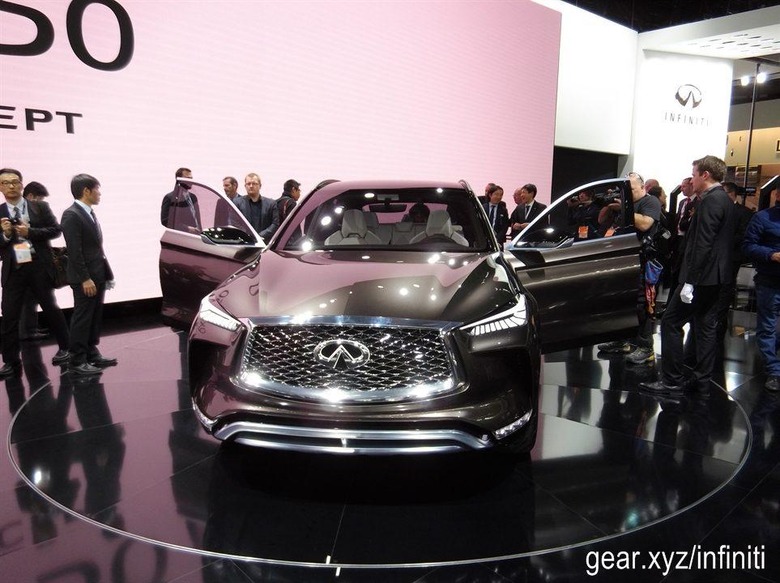 Those looking to do donuts after work in the parking lot once everyone has gone home will be sad to find out that the rear-wheel drive model has been discontinued – a side effect of moving away from Infiniti's previous reliance on the FM platform that was also shared with the original Infiniti G coupe and sedan. In its place is an all-wheel drive setup matched with a new 2.0-liter turbocharged four-cylinder engine, which should offer better torque than the 3.7-liter V6 along with a 27% improvement in fuel economy thanks to its variable-compression ratio design.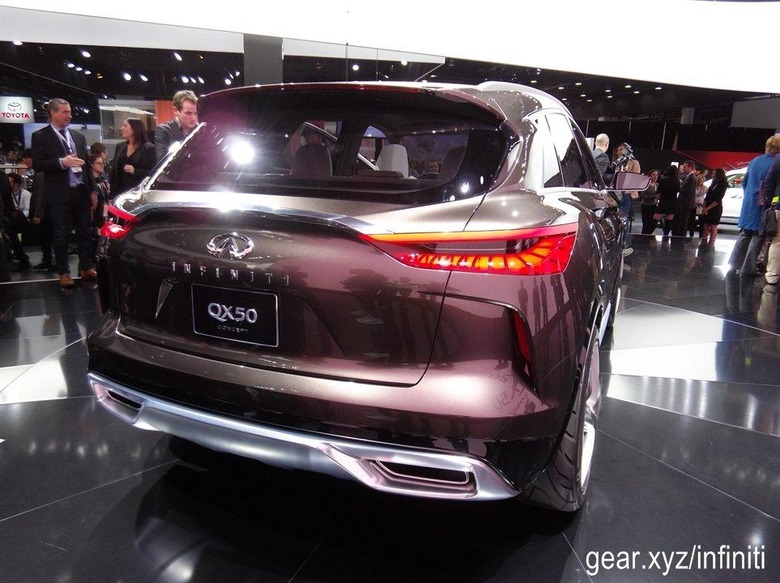 Infiniti has made style a core component of its identity, as embodied by the recently-released beautiful Infiniti Q60 coupe, and the QX50 crossover is no exception. Look for the Concept to slide into production form largely unchanged and significantly shake up the premium segment.