Infiniti QX Sport Inspiration lays the foundation for the future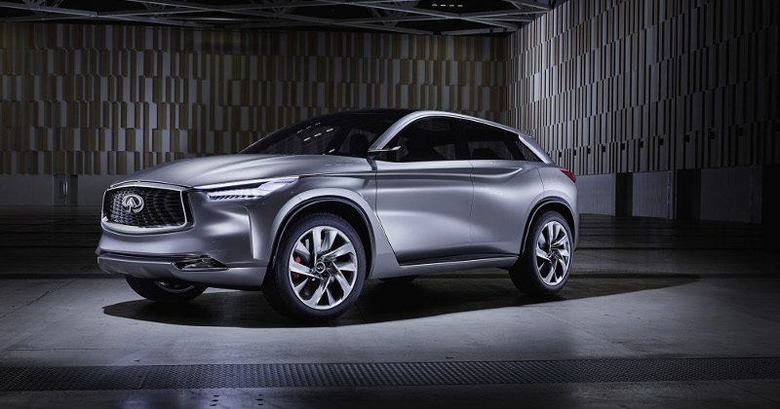 Some car makers are realizing that sports cars aren't the hot sellers they once used to be. Infiniti believes that the future will be in mid-sized premium SUVs. To carry it to that future, the car maker is unveiling the QX Sport Inspiration, a concept SUV that will become the seedbed of a new line of premium SUVs that Infiniti plans to take the market by storm. While sporting the same iconic designs as previous Infiniti SUVs, the QX Sport Inspiration almost literally stretches those cues to transform the QX series into an SUV that exudes personality whether at rest but especially in motion.
Infiniti has worked to establish a distinct look for its SUVs that make them easily distinguishable at a glance. It all starts with the face, specifically the double arch grille unique to the brand. The headlamps that look like squinted human eyes add an air of personality, and perhaps an eerie feeling at times as well. The unique Infiniti character extends all the way back to the D-pillars and their "crescent cut" design, again an Infiniti hallmark.
The QX Sport Inspiration extends these, almost literally. The long smooth hood draws the eyes back over the vehicle, while the raked silhouette attempts to give the hatchback the illusion of being a coupe. In the QX Sport Inspiration, the iconic crescent cut D-pillar has its leading edge raised, a design it inherited from the Q80 Inspiration Concept.
While the QX Sport Inspiration carries on and extends Infiniti's "Powerful Elegance" design philosophy on the outside, inside it is all about a driver-centric, passenger-minded cabin experience. It is also seemingly characterized by contrasts. The front of the vehicle clearly has the focus on the driver, with a spacious cockpit and an elegant twisting line that flows from the front to the rear, separating the driver from the passengers, both front and back. At the same time, however, the cabin's horizontal bias creates an atmosphere of togetherness. The materials and colors used for the cabin also contrast, with black surfaces resembling more like body armor, contrasting with the softer, gentler white.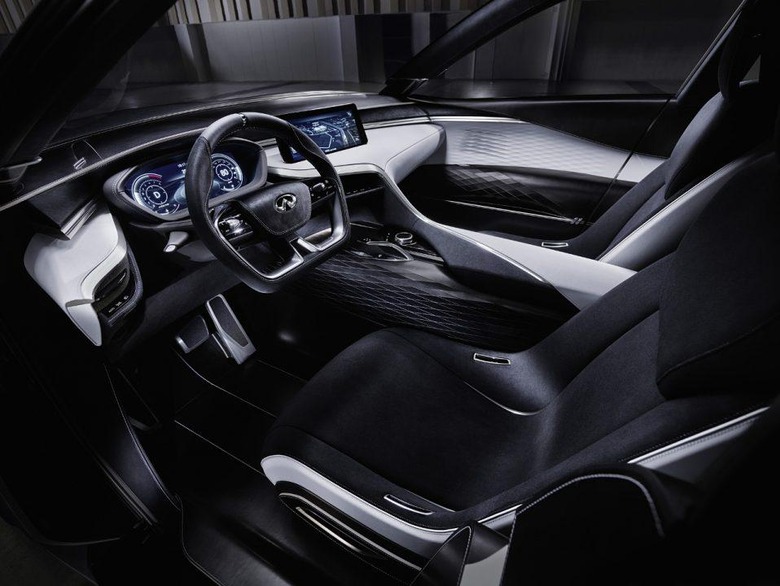 Infiniti says nothing about the concept SUV's actual road worthiness, let alone the technologies that usually accompany concept vehicles. For now, it is more interested in showing off the design language that it hopes will bring its SUV aspirations to reality.