Infiniti promised something special when it came to its new Q Inspiration Concept, and the seductively curvaceous sedan certainly delivers. Officially revealed at the Detroit Auto Show 2018 today, the sleek four-door wraps around the Japanese automaker's latest VC-Turbo engine. In the process, Infiniti insists, it presages what's coming next for its production style, powertrains, and infotainment systems.
It's a midsize sedan, but it looks much larger. In part, that's because Infiniti has ignored the traditional three-box design in favor of a more swooping, four-door-coupe style that's so fashionable now. A swooping rear roofline picks up on deep crease-lines in the hood, that themselves start from the reimagined Infiniti grille.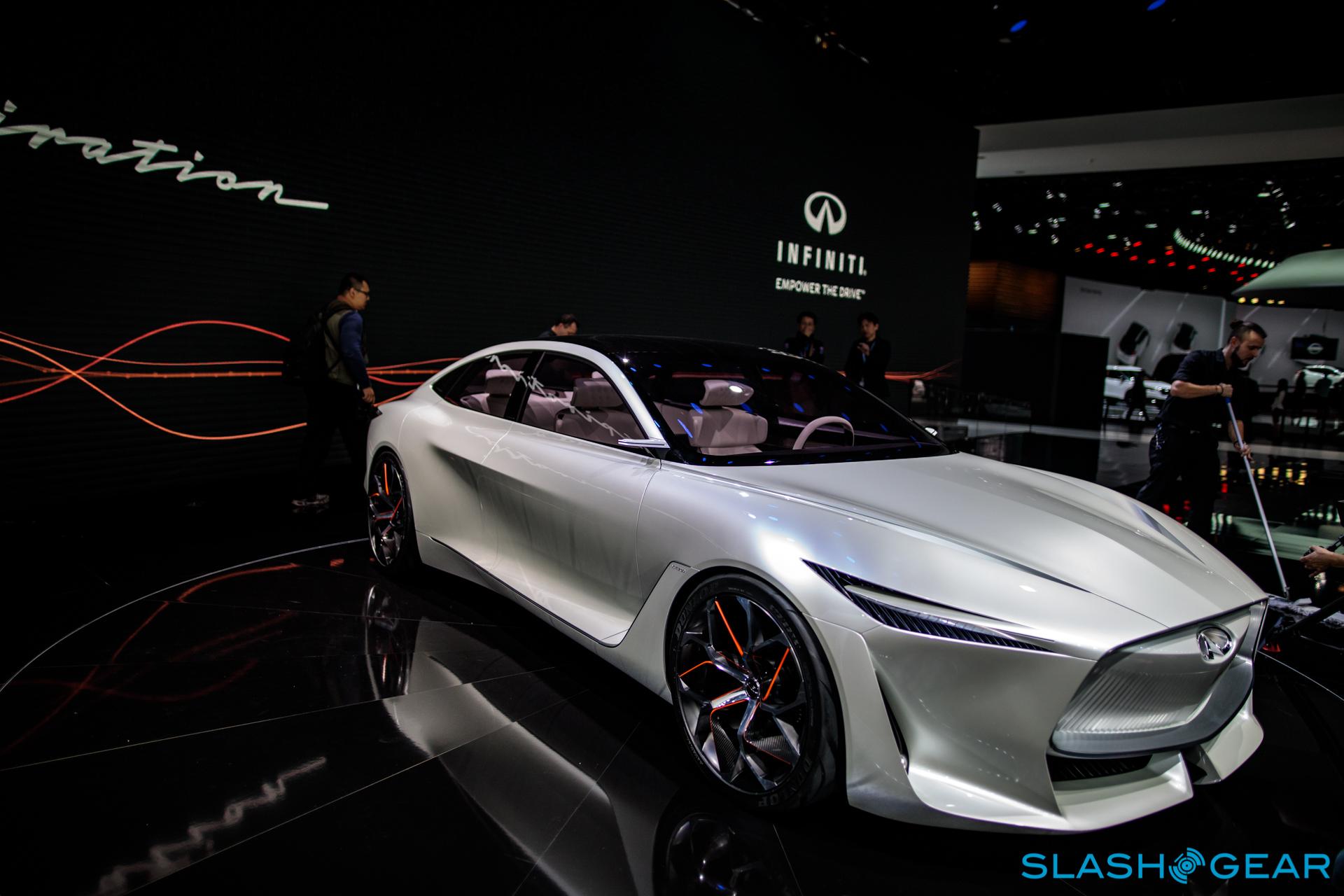 It also adds to the interior space. There, there's room for four in large seats more akin to designer loungers than what you'd find in the average sedan. Dimpled and slashed white leather and inset matte-finish kabazakura wood share space with sizable touchscreen displays front and rear, with a flowing center console that runs the length of the cabin. Coral orange leather linings add some color, as well as tying the interior into the coral highlights on the aluminum alloy wheels.
The detailing is fairly exquisite. Infiniti has lined the door pockets, for instance, with a Nishijin-ori material that weaves together silk threads with golden washi paper threads. It's functional as well as tactile, too: it acts as a sensor to turn on the pocket lighting.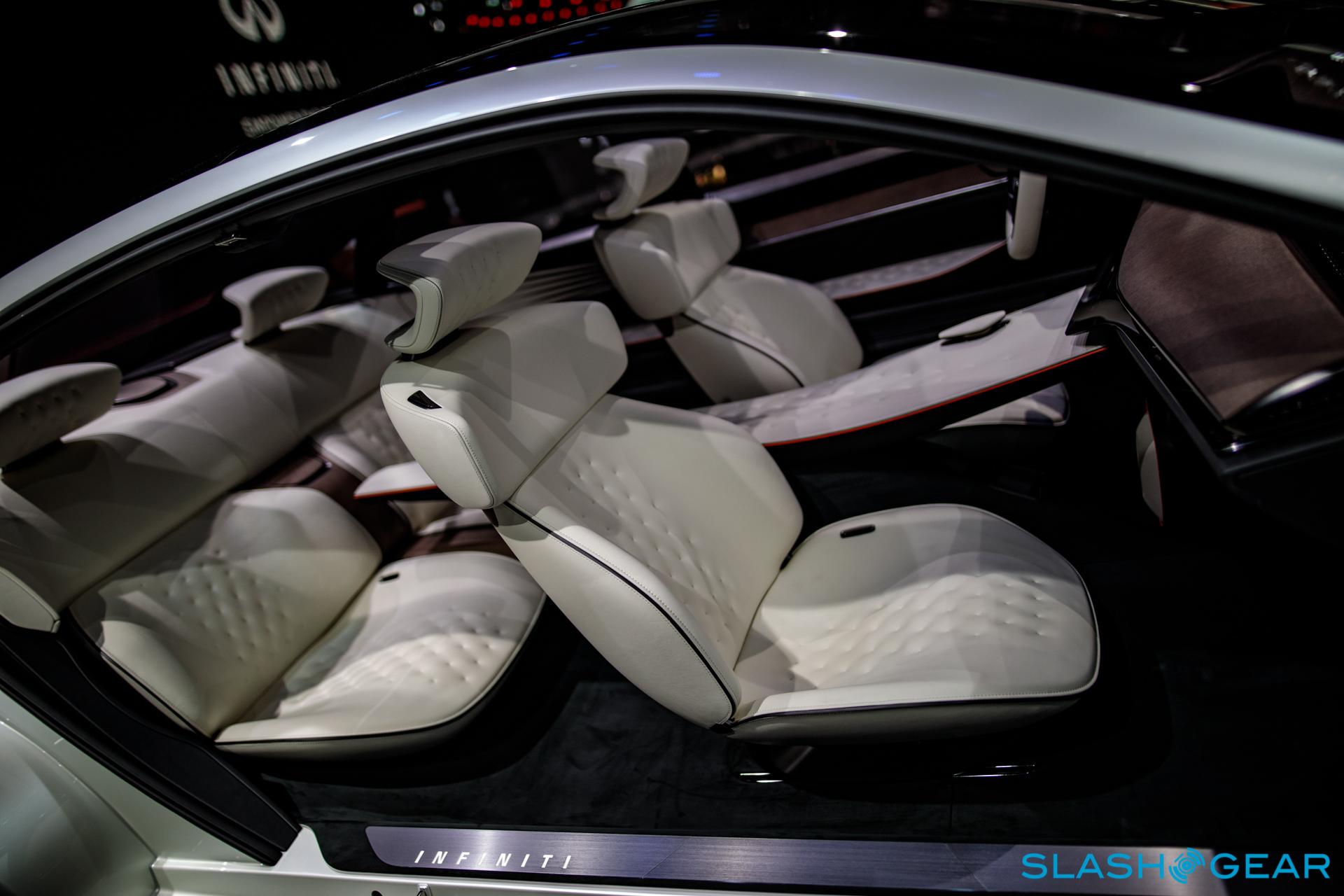 Infiniti's goal is pretty straightforward: make premium sedans appealing to a younger audience than currently buys them. With many younger drivers flocking to SUVs and crossovers, viewing four-door cars as old-fashioned or even just plain dull, Infiniti believes it's time for some reinvention in the category.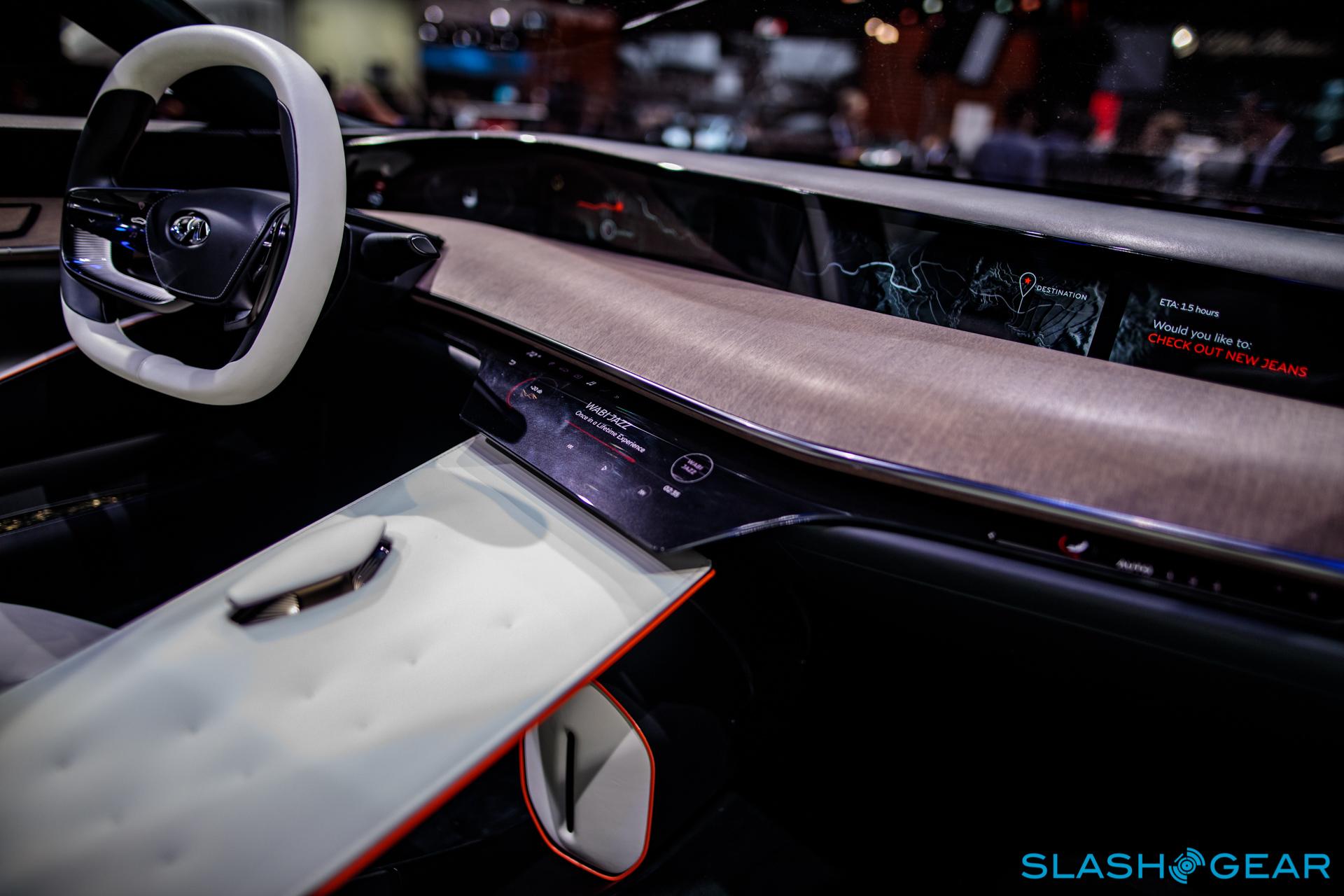 "The premium sedan segment has become rather conservative," Christian Meunie, global division vice president at Infiniti said of the new concept. "The Infiniti Q Inspiration previews something that could appeal to a younger audience, who seek modern design and new technologies to inspire and empower them."
What makes the Q Inspiration Concept particularly special, though, is its engine. The new VC-Turbo is a four cylinder where you might normally expect to find a V6 in a car of this category. It's also the world's first production-ready variable compression ratio engine, which Infiniti promises will deliver both the power of a turbocharged gas engine but the torque and efficiency of a diesel or hybrid.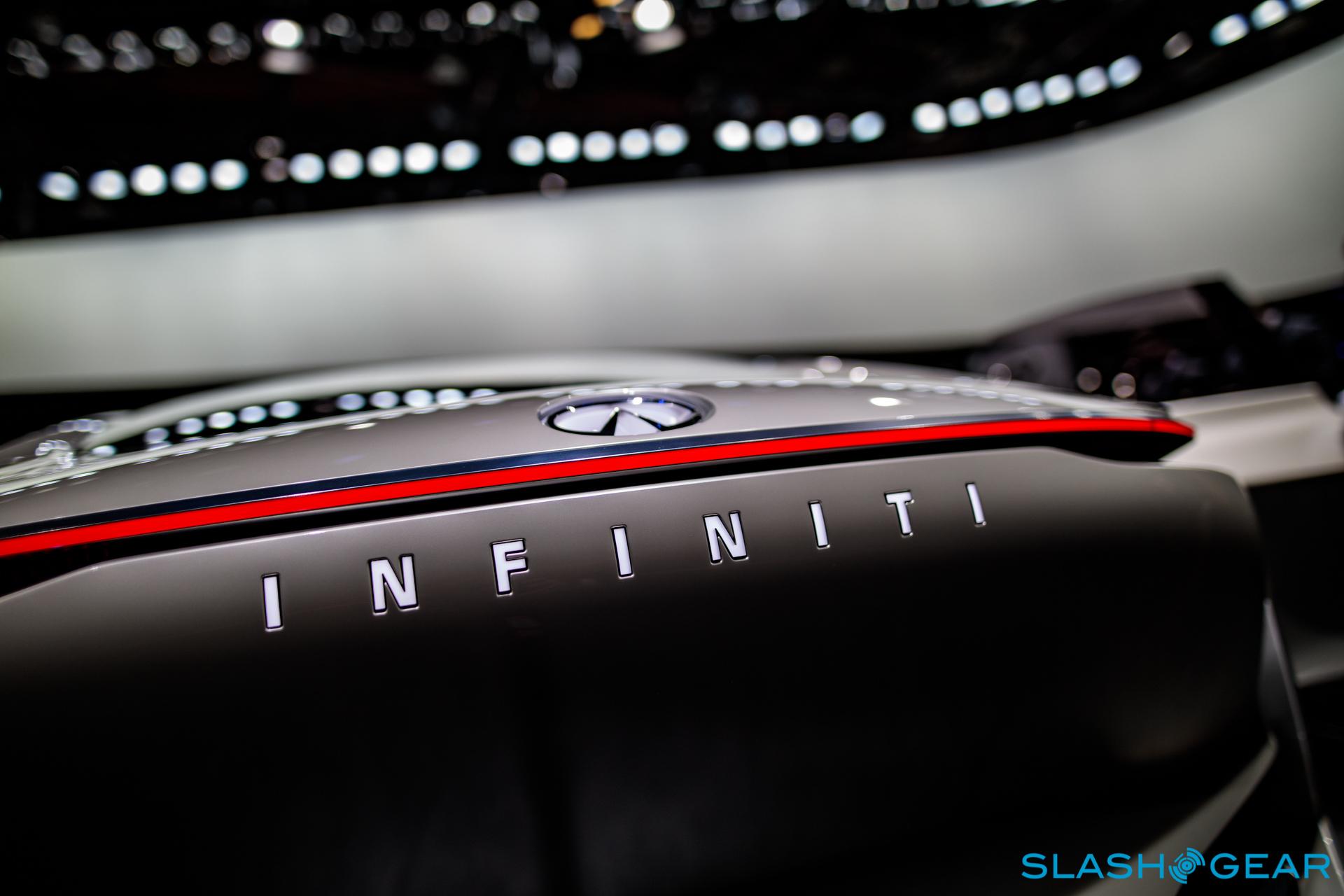 As you drive, the VC-Turbo adjusts the compression ratio in its cylinders dynamically, balancing the Q Inspiration's power and fuel efficiency depending on how heavy your right foot is. We've already seen Infiniti put it into practice in the 2019 QX50 SUV announced back in November 2017; now, there's confirmation that the same technology is coming to the company's sedan body-styles.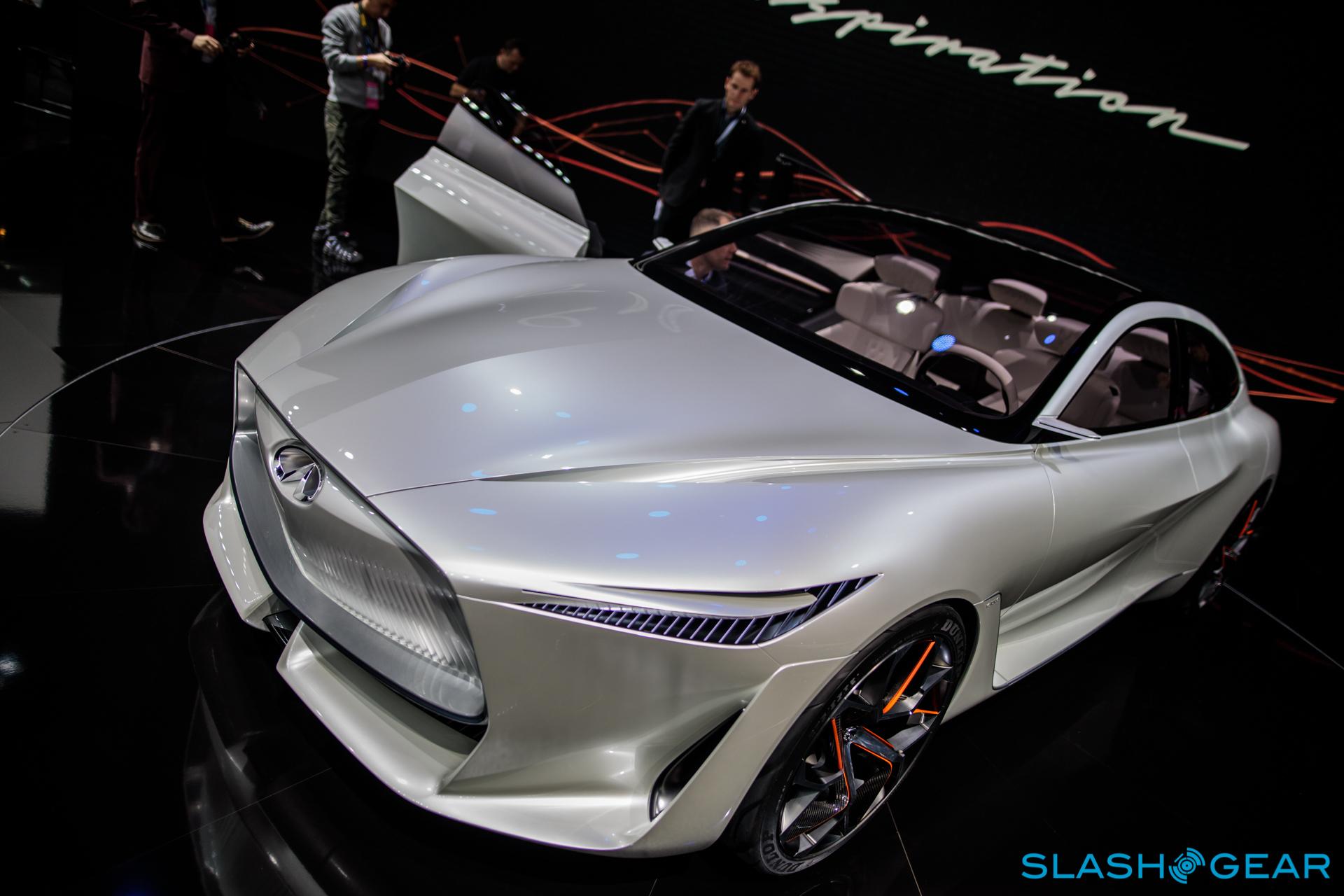 Meanwhile there's plenty of driver-assistance technology, too. ProPILOT has been upgraded with more semi-autonomous features, allowing more mundane driving to be handed over to the car's systems. Unlike rival approaches, however, the driver is never fully isolated: instead, they're always in "ultimate control," Infiniti says, in keeping with its attitude that its customers are still more interested in driving than being driven.