Infiniti issues recall for 60,000 Q50s over steering software issues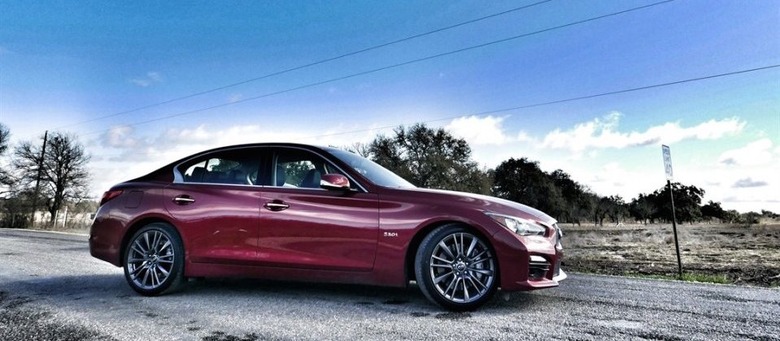 Nissan's Infiniti brand has issued a worldwide recall for the recent Q50 sedan in order to address issues with the car's steering software. The recall is said to apply to some 60,000 vehicles in all the markets the Q50 is sold in. The software glitch is related to the car's autonomous driving features, and a malfunction could lead to poor responsiveness and a decline in steering control.
Infiniti says it will begin contacting owners this month about the recall. The Japanese manufacturer hasn't said what the repair process will entail, but it seems likely to include a trip to the dealership for a software update. Fortunately there have been no accidents or injuries caused by the Q50's problems.
The autonomous driving features in the Q50 include the direct adaptive steering system, which is designed to steer the car on its own during certain driving conditions, such as on the highway. It's supposed to reduce the need for constant, small adjustments in steering to be made by the driver, in turn making things more comfortable.
In a rare number of circumstances, Infiniti says, just after the car has been started, the software glitch can result in "a lack of steering responsiveness and change in turning radius." Out of the 60,000 units recalled, a total of 28,182 Q50s are said to be in the US, with another 3,804 in Canada, while the Chinese market has 6,894.
SOURCE Reuters