Infiniti Etherea at Pebble Beach Concours d'Elegance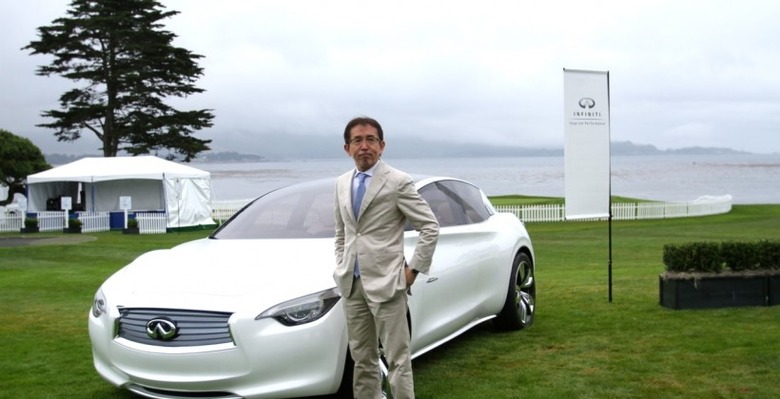 Infiniti has already shown off its Etherea concept before, with the compact having made its debut at the 2011 Geneva Motor Show, but it's getting its first public North American outing at the Concours d'Elegance here at Pebble Beach. Still eye-catching despite the familiarity, beyond the illuminated grille it's the sharply styled C-pillar that's the Etherea's main flourish, something Infiniti carried forward to the JX Concept unveiled yesterday.
The Etherea is a significantly smaller car than the seven-seater JX, however, and Infiniti's "four-door coupe" styling makes it look even more compact. The continuously variable transmission is carried over, though here only in front wheel drive, with power from a supercharged 2.5-liter 4-cylinder engine good, the company says, for 250 horsepower.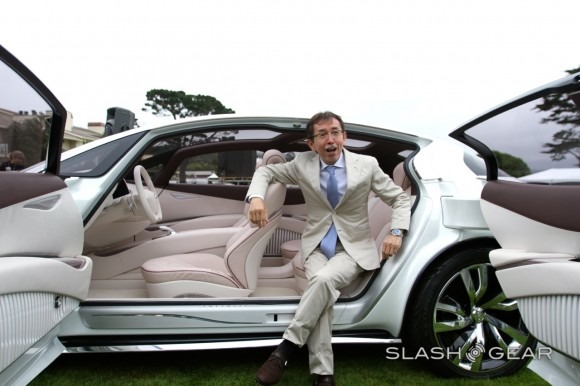 That's paired with an electric motor for hybrid convenience, the Earth-friendly side taking charge for low-speed driving or giving an extra boost at high-speed. Infiniti is still saying the Etherea is an "exploration" of a future potential production model, and we wouldn't argue with the looks – especially if the company can keep the distinctive rear suicide doors.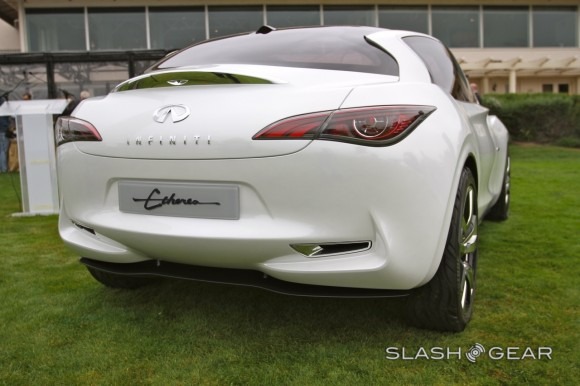 Infiniti Etherea coming shortly.
Infiniti Hardtop Convertible G37 Test Drive: