InCharge USB cable snaps to your key ring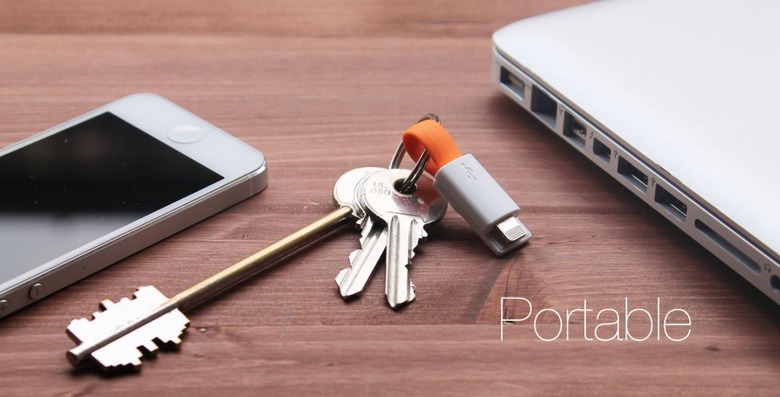 Keeping your devices charged can be a hassle, depending on how often you're out and about. Most issues are solved by carrying around a USB cable for those opportune moments when a charging slot is available, but the cable itself is unwieldy. You can go with a spring-loaded charging cable to reduce the bulk, but if you forget to put it back in your bag or grab it before going out, you're back to square one. That is where the new inCharge charger comes in.
The inCharge is a simple device available in both micro USB and Lightning varieties, covering the needs of most users out there. It features a short flexible middle piece of cable between two magnetic end pieces. When not in use, the cable can be looped through a key ring and snapped together.
When snapped into place, the entire unit measures in at 1.5-inches long and 7mm wide. It is being offered in a rainbow of colors, as well, including orange, lime, black, grey, white, pink, purple, and cyan.
InCharge has seen ample success on Indiegogo, where it was put up as a project in search of $20,000 in funding. The campaign has far exceeded that thus far, currently sitting at just under $140,000 USD with 20 days remaining in the funding period. A pledge of at least $9 USD will get you one inCharge unit.
SOURCE: Indiegogo