Inbox by Gmail finally gets Smart Reply on the Web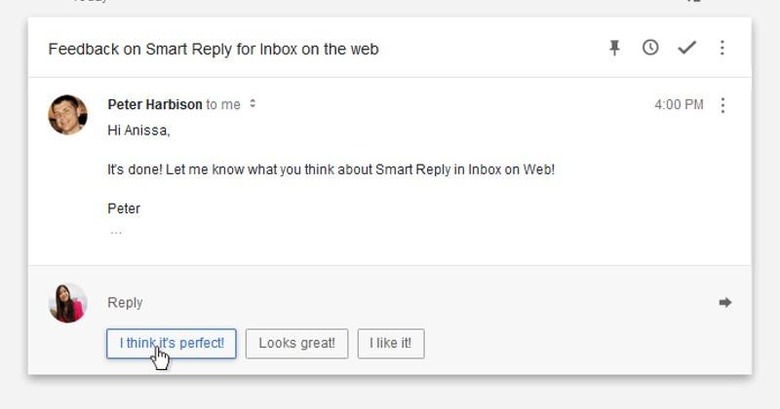 Inbox has always been a rather odd beast. It is made by the very same people who still develop and run Gmail but isn't exactly replacing it. At least, not yet. Inbox by Gmail, as it is formally known, is instead aiming to replace the way we do emails. It might be a lofty goal, but not everyone uses Inbox. Those still use email traditionally and, more often than not, you also have to reply, traditionally. With Smart Replies, now available also on the Web, you can at least be, well, smart about it.
Those who have already been using Inbox on their mobiles will probably already be familiar with the feature. Introduced November last year, Smart Reply offers three suggestions for quick, canned replies like "Thank you!" or "Looks great!" or "I'm working on it." These replies can be used as they are or they can simply be used as a springboard for a longer reply.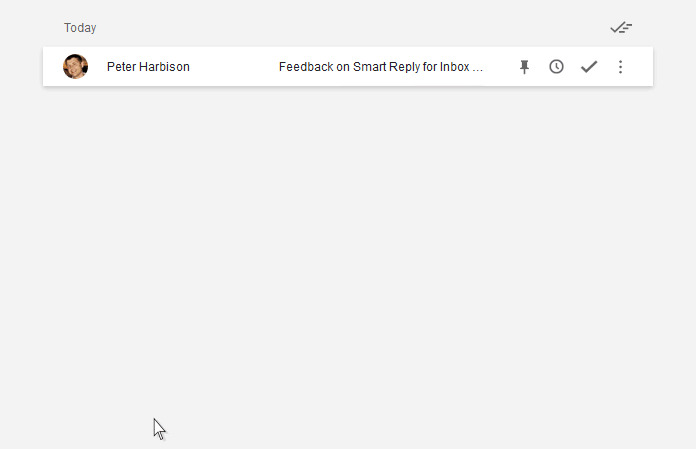 That same feature is landing on Inbox's web interface today. So whether you're on your phone or on your PC, you can fire off a reply quickly and get back to your task in just a few seconds. Google reports that 10% of the replies sent from Inbox, via the mobile app, uses the feature.
Convenient as they may be, you have very little control over the replies themselves. The text is actually formulated by natural language processing based on Inbox's recognition of the e-mail, which could raise some red flags with privacy-conscious users. All you can do is indirectly help improve the suggestions based on the responses that you choose.
Smart Replies for Inbox should be rolling out to most users and, unlike the mobile app, you won't have to do anything to get the update except wait.
SOURCE: Google