Impossible Burger ground 'meat' arrives in East Coast grocery stores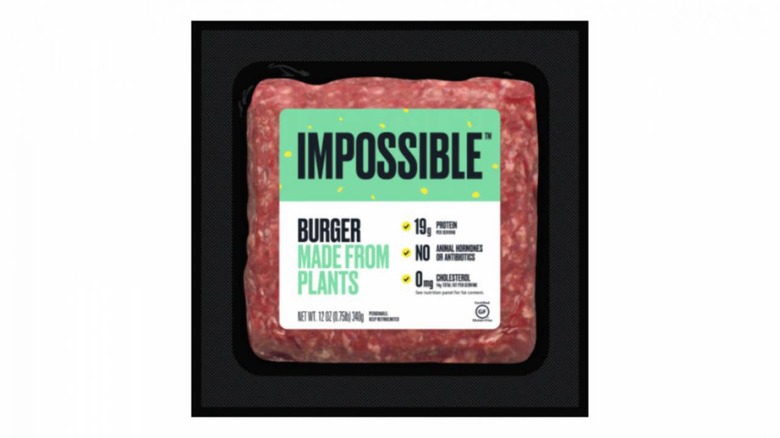 Days after the company announced the launch of its ground 'meat' product in Southern California comes Impossible Burger's arrival on the East Coast. The 12oz package of ground plant-based meat alternative is now available to purchase in more than 100 grocery stores in multiple states spanning from New York down to North Carolina.
Impossible Burger is a plant-based alternative to beef, offering consumers a beef-like product that doesn't feature any animal products. The Impossible Burger, which comes from Impossible Foods, has been made available to the public at many restaurants across the nation, the most recent arrival being the limited time Impossible Whopper sandwich offered by fast-food franchise Burger King.
Starting today, consumers located in New York, New Jersey, Pennsylvania, Virginia, Maryland, Massachusetts, and North Carolina can purchase the ground version of Impossible Burger at the 100 Wegmans grocery stores located in these states. The product mirrors the one offered on the West Coast, offering 12oz of ground 'meat' for $8.99 USD.
In addition the Wegmans stores, the Impossible Burger product will be available to purchase in Manhattan at the Fairway Market locations on 74th and 86th street. This brings the total number of grocery stores offering Impossible Burger to 129, a small number compared to the 17,000 restaurants currently offering the product.
Impossible Foods is up against competitor Beyond Meat, which already offers its plant-based meat alternatives in many US grocery stores. The company offers its own pre-made and ground beef alternative, as well as plant-based sausages and similar offerings like 'beef crumble.'