Imogen Heap Mi.Mu gloves create music with gesture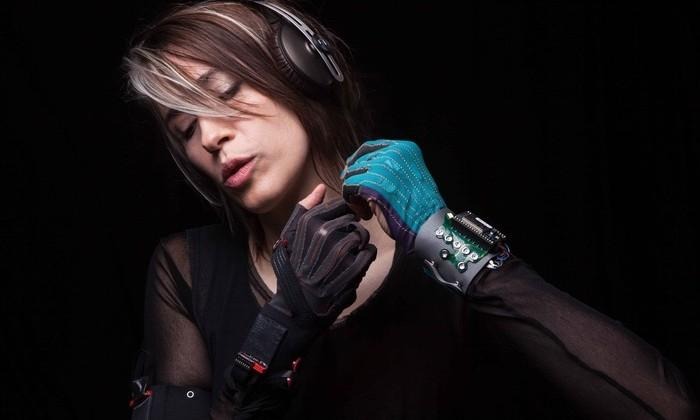 Some musicians can visualize music, and soon that skill will be matched with a new sort of "instrument" — the Mi.Mu, a pair of gesture-based gloves that allow one to create music using gestures. The wearable is the work of Imogen Heap and engineers, and is currently in the development process.
The Mi.Mu gloves originally surfaced on Kickstarter, where its campaign just came to an end a tad short of its campaign goal (£132,776 out of £200,000). That hasn't spelled the end of the project, however, with the team behind it announcing that it will continue and work with smaller groups.
The Mi.Mu gloves have embedded tech that unshackle musicians from instruments, allowing them to "paint" their music in an expressive and hands-off way. Things like rolling, twisting, and sweeping one's hand and arms will produce different audio effects and music. Check out the video above to see the gloves in action.
The gloves connect with a computer, such as a laptop, where the accompanying software interprets the gesture and outputs the appropriate sound. The gloves can be mapped to music with the software, and can be used in conjunction with third-party software and plugins.
The folks behind the project are in the process of getting an official website up — there's no word yet on pricing or availability.
SOURCE: Kickstarter