IMDb for iPad updates with new UI and personalization features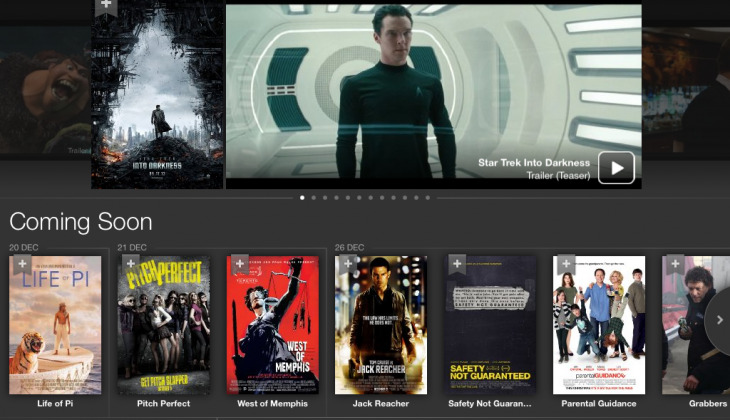 The Internet Movie Database is the go-to source for all things movies and TV shows, and the service just updated its iPad app to version 3.0, which comes with an all-new redesign, improved navigation, and a handful of personalization options. On top of that, IMDb has announced that their mobile apps across iOS and Android have reached 50 million downloads.
The new user interface focuses on showcasing movies and TV shows in a more visually appealing way than before. There's a full-featured Watchlist and recommendations that are tailored to each user. The overall experience of browsing photos and lists has been greatly improved, and while the update was mostly catered toward the iPad, the iPhone version of IMDb received a little love too.
Overall, IMDb fit a lot more content onto the homescreen. The app uses horizontal scrollers to list new and popular trailers, movies that are coming soon, movie and TV news, celebrity birthdays, theater listings for your area, popular TV shows, and featured photo galleries — all of which are right on the front page.
Amazon announced yesterday that both the iOS and Android IMDb apps hit 25 million downloads each, totaling 50 million downloads altogether. They also boasted that over the last 5 months alone, the mobile website and apps have seen more than 175 million visitors per month on average, proving that a lot of people know their stuff about movie and TV trivia.
IMDb is a free download, and the update is available now in the iTunes App Store.