IMAX virtual reality theater opens its doors in Los Angeles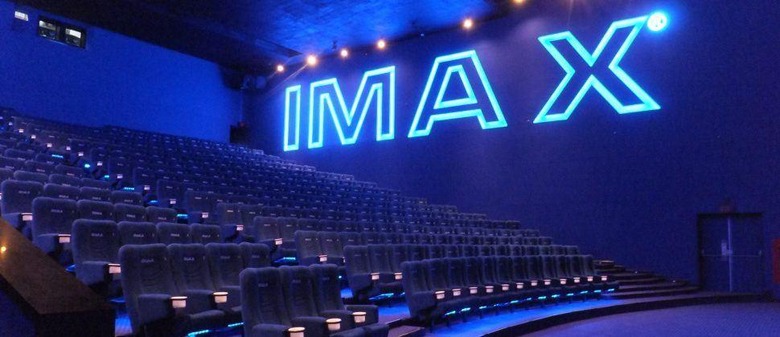 Back in May, it was announced that IMAX would be opening several virtual reality theaters to give movie-goers a proper (read: better-than-home) VR movie experience. At the time, the report stated the theaters would begin to launch by the end of 2016 starting in Los Angeles, and while it took a bit longer than expected, the first IMAX VR theater is indeed in LA.
The flagship IMAX virtual reality theater is located on Fairfax Avenue in Los Angeles, where it recently had its public unveiling. The theater, as you'd expect, isn't quite like an ordinary cinema. Rather than everyone having a seat in a large room with a communal display, the IMAX VR theater features 'pods' of sort in which a viewer sits to have their own unique VR experience.
The VR theater features a total of 14 pods, all of them located in a large room. Each pod has its own experience, one of which is the "Star Wars: Trials of Tatooine" experience. The pods utilize the HTC Vive VR headset, as well as a sensory vest, controller, and HUD. The sensory vest serves to offer physical sensations that round out the VR experiences.
If you're nowhere near LA, you'll soon have opportunities to visit other IMAX virtual reality theaters, as the company plans to open others in both the U.S. and China. A pair will be available at Regal cinemas in New York and California, and one will be heading to Shanghai, among other places.
SOURCE: Variety