IMAX unveils home theater option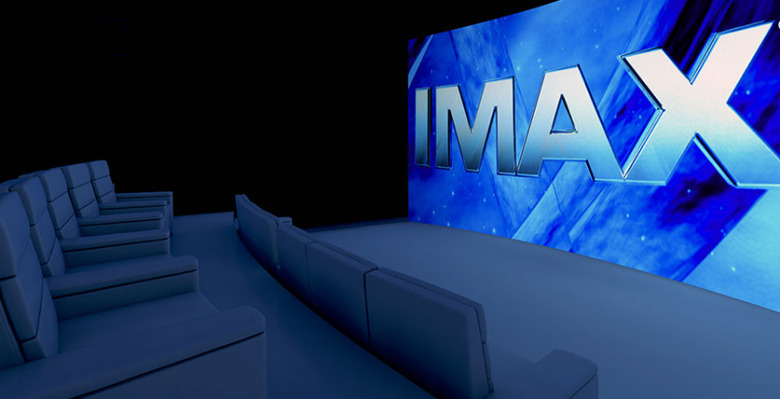 If you have a couple million expendable dollars laying around, your days of waiting in line at the theater, getting dubiously-washed recycled glasses, and leaving with your coat reeking of eau de popcorn could be at an end. IMAX has rolled out a personal home theater option, which is currently only open to select clients who presumably own mansions and other such things.
While IMAX hasn't revealed the cost of the system – probably as one of those if-you-have-to-ask-you-can't-afford-it maneuvers – word has it the price tag is at least $1 million, but could be $2 million or more. The home theater option is only currently available to a select few, but those who buy it will be in possession of "the world's most immersive and luxurious entertainment experience," or so says IMAX, which will be decking its customers out with equipment and services you'd expect for such a high cost.
As far as equipment goes, the IMAX Private Theater will provide its customers with a "visceral" experience, offering both 2D and 3D video, as well as its sound technology for an audio system tailored to the room's acoustics and geometry, meaning it is designed specifically for the customer rather than being offered as a one-size-fits-all system.
The process is quite involved, with the price including the cost of bringing in architects, designers, developers, and installers to get it all in place. The customer will get input into the home theater's design, and the equipment and such will be built to accommodate it. Once finished, the system will be monitored remotely at all times, will have predictive maintenance, sub 5 minute customer support response times to problems, and more.
[via Slashfilm]