IMAX Home Theaters Are A Thing, But They Start At $400k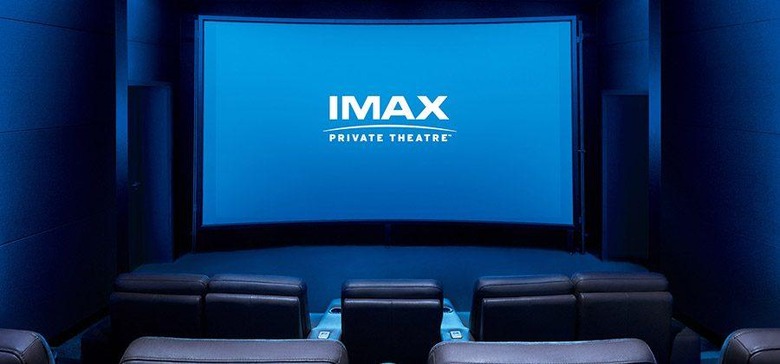 Can't muster up the energy to travel to your nearest IMAX theater? IMAX will build you a top notch private home theater, but it'll cost a pretty penny: the prices start at $400,000, and that doesn't appear to include access to the movies themselves, which can run another $30,000 or more per year. These home theaters have proven popular in both China and the Middle East, and now they're picking up traction in Europe and North America, too.
Called an Imax Private Theatre, these home theaters are aimed at wealthy individuals who may want to watch the latest blockbuster hits in the privacy of their own home. Some elect to install IMAX home theaters to stay out of the public eye; others to host private viewing parties, as well as play games in lavish style and more.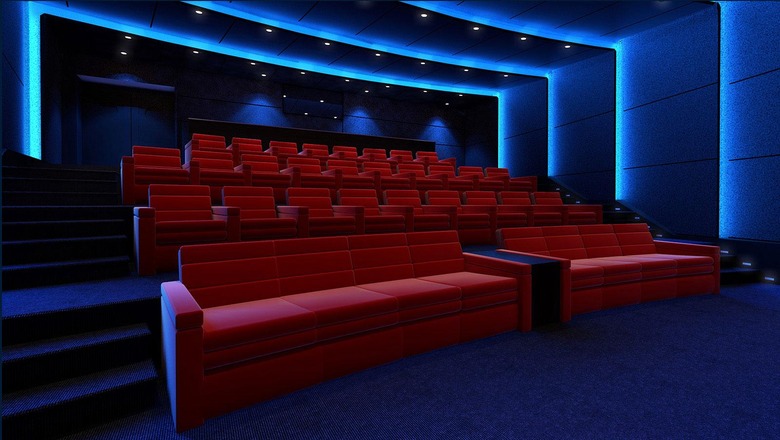 The $400,000 price tag applies to the "Palais," which is the most basic of the home theaters with a size of up to 75 square meters. Those who need more can get the more expensive 40-guest-maximum "Platinum" theater (featured above) for $1 million. Soon enough, there will also be a new package called "Prestige," which will be half the size (and presumably cost) of the Palais.
According to Bloomberg speaking on behalf of IMAX, both Palais and Platinum home theaters are seeing increased demand across both Europe and North America. The cost is only for the actual designing and build, though. The home theater owner will need to sign up for a home theater movie source to get access to the new releases. One example is Prima Cinema, which offers a secured set-top box for $35,000/year and $500/screening.
SOURCE: Bloomberg