Imation offers magnetic tape medium with 1.5TB native capacity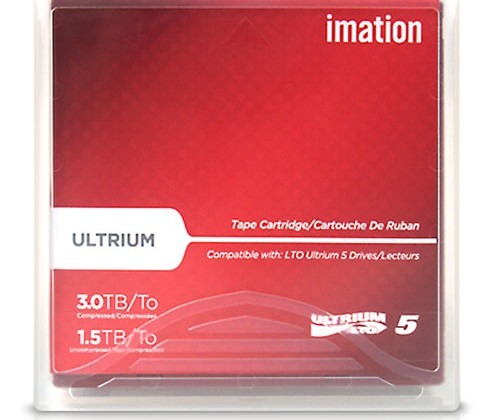 All around the country there are lots of businesses and consumers that use tape as a backup medium for important data. One of the most common tape backup devices is the sort that uses Imation magnetic tapes. Imation has unveiled a new magnetic tape cartridge that offers lots of storage space.
The new Imation LTO Ultrium Generation 5 tape offers a native capacity of 1.5TB. When data is compressed on the tape, it can store up to 3TB of data. The new tape can write data at up to 280MB/sec and it supports data encryption.
The new tape offers hardware-level encryption to protect sensitive information and is compatible with write once read many functionality. The tape uses TeraAngstron tech for a smooth surface resulting in less errors. The tape spool is three pieces to distribute stress more evenly over its surface.