IMASD Click-ARM One promises the modular tablet dream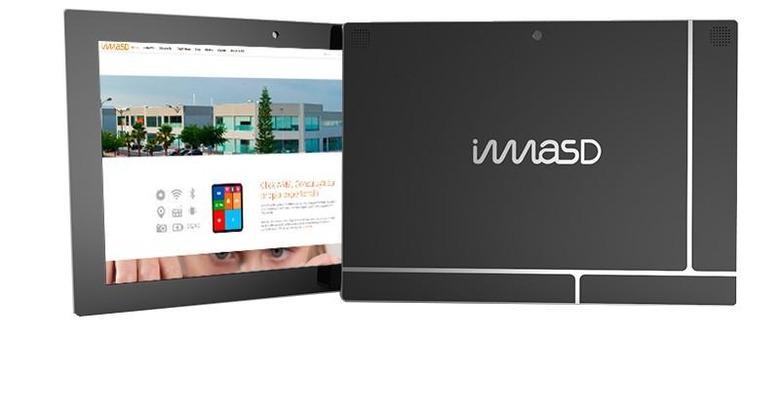 This year might be a year for modular mobile devices. Or at least the attempt to market these things. On the smartphone front, we have a lot of them, including Project Ara, Phonebloks, and PuzzlePhone. You even have laptops with OLPC Australia's upcoming XO-Infinity. Now even tablets are getting their chance too, with a limited edition Click-ARM One tablet which tries to deliver that modular tablet promise, but in a slightly different, and perhaps less convenient way that these other projects often try to sell.
To be clear, the "ARM" in the name stands for "Advanced Removable Modules" and has nothing to do with ARM Holdings, who designs the chips that companies like Qualcomm, MediaTek, and even Samsung use to make their own. That, however, doesn't make the tablet any less interesting. Unfortunately, the tablet isn't completely fascinating if you compare it to other modular device attempts either.
You do get removable modules, but they're not the easy to remove and replace type that others like Project Ara try to advertise. These components are more like desktop or, perhaps closer to home, laptop parts that you can replace but with great care and precision. And unlike Ara, you only have fixed types of modules and you can't simply replace one with something completely different.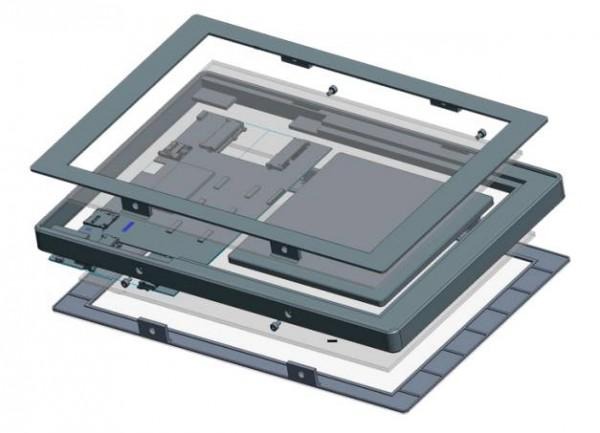 As for modules themselves, there are currently only basic modules. One is the CK Core, which is comprised of the processor and RAM, with the current implementation an Exynos 4412 and 2 GB of RAM. There is a Display module which is 10.-1-inch 1280x800 screen. The CK Module has the internal storage, by default only 16 GB. And perhaps the most complex of all is the CK PCB-HUB, which is like the motherboard of the whole piece, holding Wi-Fi, Bluetooth, HDMI, and USB ports.Of course, IMASD, who is making these tablets, is inviting other developers to try and make compatible modules for the tablet.
If the modular tablet promise has you interested, better hurry and grab one yourself. The Click-ARM One will have very limited availability. Only 1,000 such units will be manufactured, with each selling for 289 EUR, roughly $314. The tablet is advertised to support Android, Ubuntu, or Tizen, but doesn't mention which one comes out of the box. The tablet will ship between June and September this year.
SOURCE: IMASD
VIA: Liliputing