Imagination PowerVR Furian could give future iPhones a boost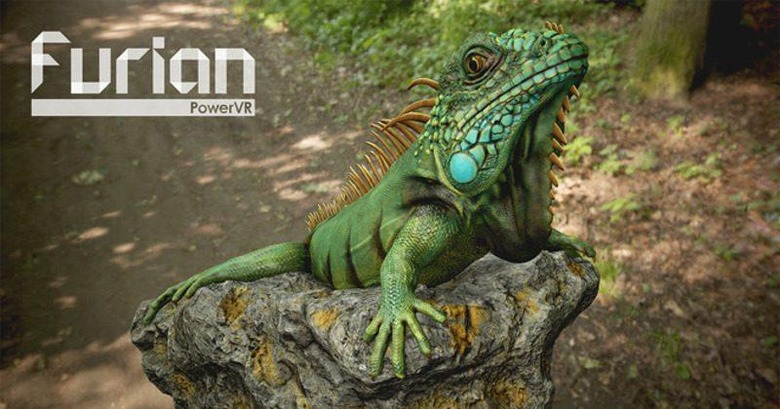 Unlike in the world of PCs where you have the likes of NVIDIA and AMD/ATI butting heads over graphics cards, the mobile graphics chip scene is often less sensational. It does still have its big names, though, like Qualcomm's Adreno, NVIDIA's Tegra, and ARM's Mali. Predating these, however, is Imagination's PowerVR, which traces its roots back to the early days of desktop graphics hardware accelerators. The company has just announced its latest gen GPU architecture, the Series8XT, a.k.a. "Furian", that could give next year's iPhones 4K and VR capabilities.
Imagination Technologies, which makes MIPS processors and PowerVR chips among other things, may not be as huge a name today as it was before, but its PowerVR has been pushing pixels on smartphones for many brands for more than a decade. While many of those models and companies have come and gone on to other component makers, one customer has remained consistent: Apple.
PowerVR graphics cards have driven the graphics on iPhones since the PowerVR Series5 on the iPhone 4. While Apple eventually switched to making its own "A" CPUs, its GPUs have solidly been PowerVRs. With this new GPU architecture, future iPhones, probably the 2019 models, could gain some rather powerful graphics capabilities, including support for 4K resolutions as well as VR and AR technologies.
Furian is probably long overdue, considering the last GPU architecture Imagination had, the Series6 "Rogue", was launched nearly half a decade ago. As such, Furian brings together five years' worth of silicon progress, so it shouldn't be surprising what it will be capable of. In particular, 4K resolutions, VR, HDR, and 120 fps rates are all in the bag now. All of that is squeezed in a new 14 nm process chip, considerably smaller than its previous Rogues. Of course, that also implies improvements in power efficiency.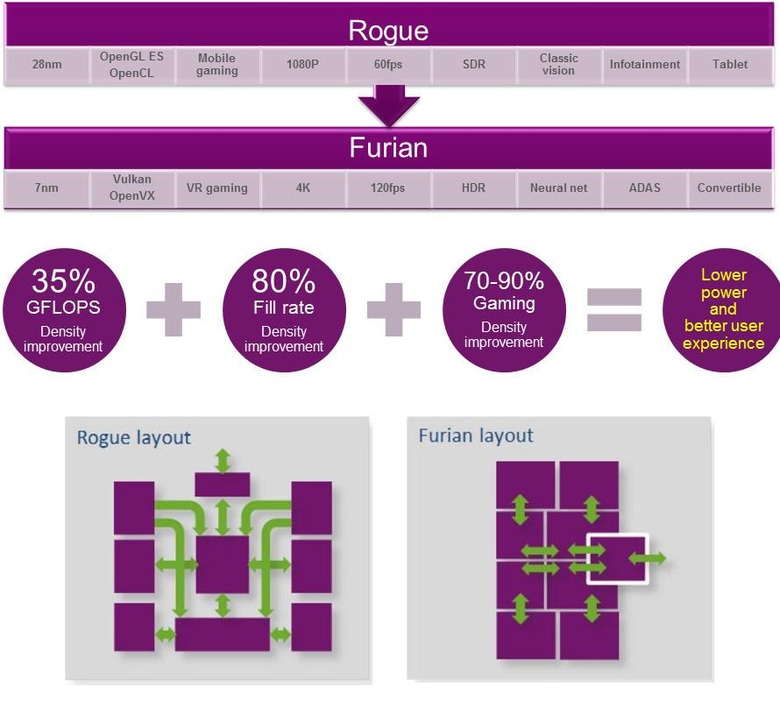 That said, Imagination is only announcing the new architecture. Actual GPU cores based on the Series8XT Furian aren't expected until mid-2017, so don't expect it to be inside the iPhone 8. In fact, even the 2018 model might not have it yet, so unless Apple switches to making its own GPU chips, the first Furian-based iPhones probably won't appear until 2019.
SOURCE: Imagination