Imagination launches MIPS Creator CI20 dev board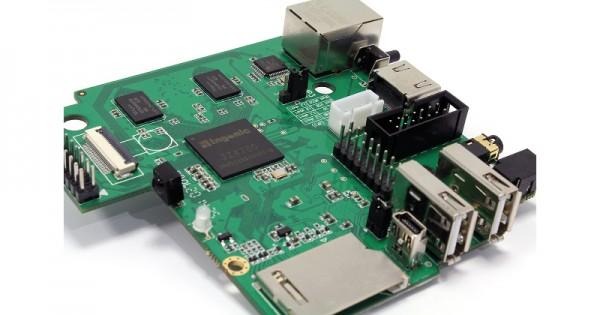 When it comes to "small computers", which covers anything from embedded systems to mobile devices, ARM, and to some extent Intel, are probably the best known names. But that doesn't mean they're the only game in town. The MIPS architecture, which powers an equally big number of embedded systems, including game consoles, is also a contender. Developers for those systems now have their own board to play around and experiment with, now that Imagination has released its own Creator CI20 as part of its programme to hook in more developers and users.
Development boards are nothing new and are a favorite of tinkerers, hardware makers, and hobbyists. On the ARM side, the BeagleBoard and, a bit more recent, the Raspberry Pi are the crowd favorites. On the MIPS side, however, such options are lacking. At least until now. The Creator CI20 includes an Ingenic JZ4780 AP (application processor), utilizing a dual-core 32-bit MIPS CPU running at 1.2 GHz. It is paired with the PowerVR SGX540 GPU, the very same graphics chip that powers many popular mobile devices, including the Google Glass. There is also 1 GB of RAM and 8 GB of storage on board.
Of course, a dev board is hardly an island and to be of any use, it has to accommodate a lot of peripherals. For that, the Creator CI20 hosts a plethora of connectors and slots, including an SD card slot for expanded storage, 1 USB host and one USB OTG port, Ethernet, WiFi, Bluetooth, a standard connector for a CMOS camera, 25 GPIO pins, just to name a few.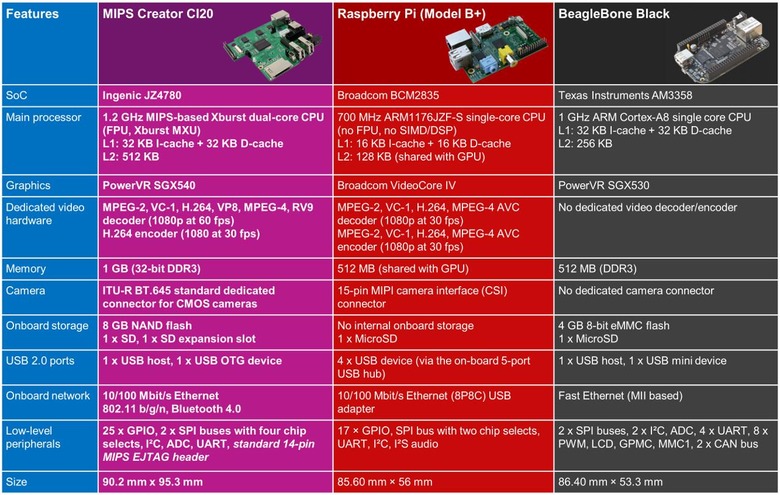 For OS support, the board can boot any flavor of Linux and there are pre-baked images for Debian, Gentoo, Yocto (a mobile-oriented Linux distribution), and more. And that's not all. Mobile developers will also be able to take advantage of the MIPS board as support for Android 4.4 is promised to come soon.
Now the only problem is availability. The Imagination MIPS Creator CI20 isn't yet a commercial product so getting your hands on one requires waiting in line while they process your request, which depends on the purpose you have in mind. The number of proposals and applications they have received surprised even Imagination, so they have stopped taking applications temporarily since they only have a limited number of free boards available.
SOURCE: Imagination