Image of Sony NEX-3n digital camera leaks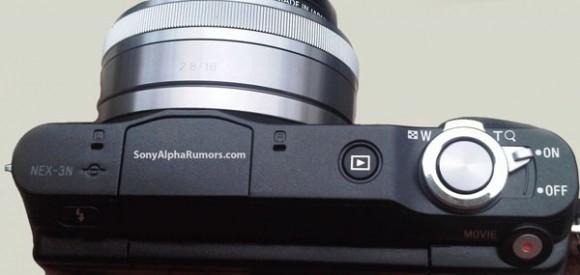 Sony is currently having a very difficult time in just about every market it participates in. The company has posted its eighth consecutive quarterly loss as demand for its game consoles, TVs, smartphones, and digital cameras decline. Sony recently sold its New York headquarters for $1.1 billion in an attempt to post a profit for its current fiscal year.
While Sony is fighting continued losses, the company is still moving forward with new products. Rumors continue to swirl that the company will be unveiling the PlayStation 4 on February 20. Some reports indicate that along with the unveiling of the new game console, Sony will also roll out new digital cameras. An alleged image of one of the new digital cameras will be shown at that event has now surfaced.
The camera is the NEX-3n and it is one of the interchangeable lens compact cameras that Sony has been offering the NEX series for a long time now. The source of the leaked image suggests that the new camera will use the same 16-megapixel image sensor used in the NEX-F3. One of the major reported differences between the two cameras is that the 3n has a zoom control button for automatically zooming attached lenses.
The new digital camera is tipped to be able to electrically drive the 16-50 mm PZ lens and a newly announced 18-200 mm PZ lens. No other specifications for the camera are known this time. There is apparently another rumor going around that this new digital camera and others may not be announced until sometime in April.
[via SonyAlphaRumors]