iMac update predicted for next Tuesday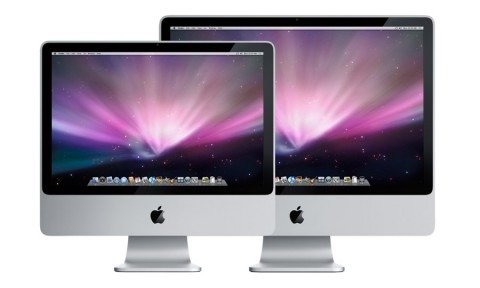 Rumors are circulating that Apple will launch an updated range of iMac desktop computers next Tuesday. While no cosmetic changes are expected, points of difference are believed to include processor speed and hard-drive capacity. Even better, prices should stay the same as for current models.
The news comes via geeksugar, who accurately predicted the recent MacBook and MacBook Pro upgrades. Sketchy confirmation by retailers seems to be coming through regarding new model numbers showing up on sales databases, but nothing definite. No solid news, but it's assumed that the iMac update will include a switch to Intel's Penryn processors.
Apple's iMac range is currently priced from $1,199. That gets you a 2.0GHz Intel Core 2 Duo and 1GB of RAM. The fastest option is Intel's Core 2 Extreme running at 2.8GHz; a Penryn alternative should run both faster and more efficiently.