iMac refreshed with 8th generation ultra-thin body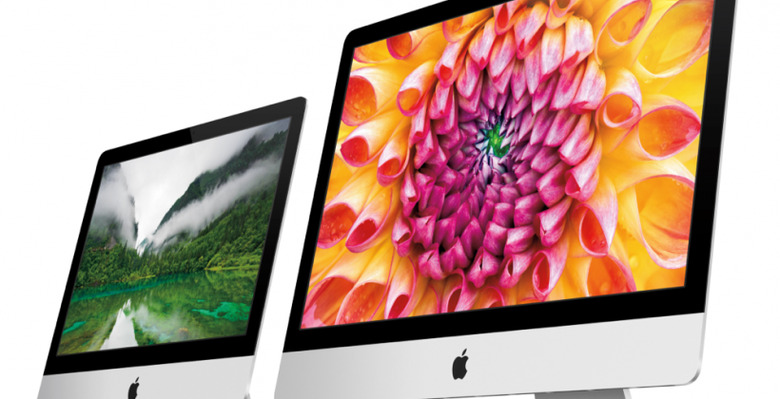 The next generation of iMac has been revealed at the Apple event today that should very well be show the iPad mini – and it's "absolutely beautiful" as Apple says, not least of all because its's extremely thin – 55mm thin, in fact. This update has edge-to-edge glass, an extremely thin body, and a set of ports on the back that keep this device in the all-in-one family for real. The basic design of the device is similar to the previous generations of the iMac, here with a new Chin with Friction Stir welding.
The molecules of the aluminum merge together, Apple says, with Friction Stir welding, a new technique that makes this machine seamless. A newly engineered body contains a brand new set of technologies that take what the iMac 7th generation accomplished and pushes it to a whole new level. There will be at least two models available from Apple, those being the following:
21.5 inch 1920 x 1080 display
25 inch 2560 x 1440 display
These units will be working with a lovely IPS display with a 178 degree viewing angle and 300+ nits brightness. These units have a full lamination design, a brand new bit of technology called Plasma deposition – of course this is a whole lot of testing that leads to 75% less reflection on the display than before. Each of these units has been individually calibrated by Apple by hand as well.
The back of these devices have a headphone port, four USB 3.0 ports, two Thunderbolt ports, and an Ethernet port – check the Apple portal for full pricing on this device as well as the rest throughout the day!