iMac Availability Erratic As Refresh Expected At WWDC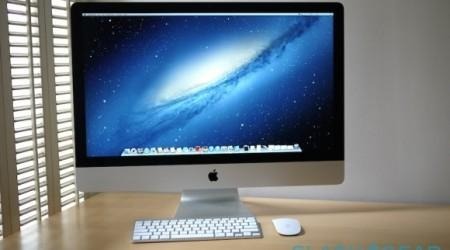 If all signals are correct, the last Mac domino may be tumbling at WWDC. At their Developer conference, Apple is believed to make news with a refreshed iMac lineup. That news is fortified by slowed shipping times and spotty availability for the current iMacs.
Both 21.5-inch and 27-inch models are being sent out in three to five days via the Apple website, a strong juxtaposition to the nearly immediate shipping only a few days ago. As Apple Insider notes, if you want to upgrade your specs in any way, the shipping time can slip to ten days out. Other retailers are having issues keeping the current crop in stock.
Amazon is sold out, leaning on third-party resellers to help out. Best Buy has the standard models ready to ship, but they may also have a massive back-stock to get through.
This comes ahead of a WWDC where a revamped iMac is expected to show up, following int he footsteps of the Macbook lineup. Both the Pro and Air were upgraded ever so slightly in late 2013/early 2014, with both seeing a price drop in some fashion. The iMac is likely getting a spec uptick, and could see a similar pricing scheme, shedding $100 or so.
We could also be seeing a new form factor, with changes such as a slimmer profile incoming. The iMac lineup was given a slight modification late last year, so these availability issues could simply be a supply chain resetting itself. If suppliers have ended production on current iMacs and are starting to build ones with a new chassis/form factor, it could be the reason for the availability issues.
Source: Apple Insider