iLuv offers new cases and films for updated iPod touch and iPod nano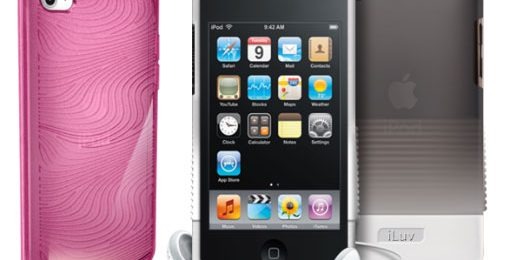 Yesterday marked the official unveiling of the new iPod touch and iPod nano by Apple. The new touch gets a camera, the nano got a new touch interface, and as is the case anytime Apple offers up new devices, there are hoards of new accessories on the market now.
iLuv is big in the Apple accessory market and it has unveiled a complete line of new cases for the touch along with new screen protector films for the nano. The prices for the new accessories ranges from $14.99 to $34.99 and all will ship this month. The new cases for the touch include the iCC618 Tinted PC Case with Soft Coating, which is a soft feeling rubber case with edge protection.
The iCC617 is a PU coated two-piece case with edge protection for the touch. The iCC615 and iCC61 are both made from flexible TPU material with the 615 being clear and the 616 having a tinted metallic finish. The iCC613 is a silicone case with a 3D pattern to it. The nano gets a new screen protection film and there are several screen film options for the touch as well.